Sarah Brittain of Cornwall Contemporary Gallery, Penzance
George Care
Just around the corner from where 'The Exchange' is rapidly being constructed, there is a new shop front adding a little class to this busy, picturesque part of Penzance. Inside I found Sarah Brittain, writer, illustrator and entrepreneur par excellence. She has experience running the Great Atlantic Gallery in St Just with Mike Jay. Now she welcomes the opportunity to start this venture on her own. Although her family come from Staffordshire, she went to school in Cornwall. I began by asking her about her education.
What did you do at school and how did you become interested in Art generally?
I did History and Art and English Literature at Penwith College having arrived there from Cape. I still really enjoy reading; especially, Jeanette Winterton, John Irving and Louis de Bernieres. In fact, I am just writing a novel, which is set in the New York art world.
So you enjoy writing as well?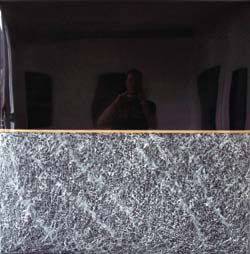 I was once poorly for a while and as I was recovering, I had this idea about writing a short story. It was about speed dating, actually. Though I have never tried it! It was published by Company magazine.
Who are your favourite artists?
Well I like both Egon Schiele and Gustav Klimt both from the Viennese Succession but for different reasons. I like the draughtsmanship and angular intensity in Schiele's portraits. I think they are quite beautiful and in Klimt I like the refined use of colour and the lyrical mythic imagery.
So how did you get into the general art scene in Cornwall?
It has taken me time to really appreciate the impact of local painting here in Cornwall. I did the Falmouth Degree course in Art and Design and I really enjoyed working in a team with other students and the general atmosphere of the place, which was mutually supportive. Towards the end of my course on illustration I began to think more about getting a job. Of course, the American market is much better paid and it is important to have a good agent. I enjoyed it immensely at first and I really liked the bright and quirky qualities of using gouache in children's book illustration. It produces a useful flat wash, which is easy to blend. It was hard work and the pace severe. I remember I did one great assignment about Halloween called "Fright Night" with spider costumes but I found the design briefs rather too constraining. There was a huge influence about being PC, and I generally agreed with this sentiment. But, having to work to a rigid recipe with one Puerto-Rican boy, one Chinese girl, and so on and so on became very tiresome along with the time constraints.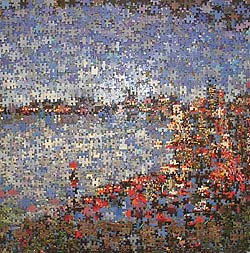 People I have spoken to about your work at the Great Atlantic tell me that you have a reputation for your promotional skills how did you develop these?
Well, I liked the challenge of running a gallery and I learnt so much from Michael Jay at St Just. Most of this I learnt on the job, which is probably the best way of doing that. I learnt about accounting and computer skills doing extra courses on Integrated Business Technology. But I also just enjoyed talking with clients, meeting people; also I think it is important to consider the hanging of an exhibition. That is to relate the context of each picture to surrounding paintings as well as the general lighting and ambience of the display space.
Where do you see the Cornwall Contemporary Gallery fitting into the scene in West Penwith?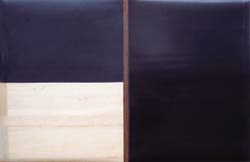 I suppose I am particularly interested in promoting the sort of work which is colourful and expressive. I am interested in still life and abstract painting but also landscape and the use of bright colour when appropriate to the mood or tone of the material. I would sum it up as art, which is fresh, vibrant and inspiring. I am keen to display a range, from people who are well established to those artists who are new and innovative. I would like to perhaps nurture young talent and to sell recognised work. I think this can all be a very creative process; displaying the painting is at the centre of communication between the artist and its reception. I also want to promote prints, sculpture and jewellery. I want to present these items in an uncluttered rather than minimalist space-so that viewing the collection is a pleasant and enjoyable experience. Art is about noticing –really looking- and that is what I want to encourage people to do.
What developments are you anticipating in the future?
Of course, there is a growing interest in Cornwall and the way in which local creativity is drawing attention from London and abroad. Some patrons are attracted by our website and there are an increasing number of customers from America and Germany. The forthcoming opening of the Newlyn Gallery in Penzance is generating more enthusiasm again. I hope to be mounting a variety of exhibitions some solo and some mixed. I hope that the space here might be used for book launches and other such activities. But also I want to keep on drawing attention to work like that of Anja Percival, with its elegant sepia tones, the bright and intriguing corners and arcades of Simon Pooley as well as the classic and colourful work of Rose Hilton and Janet Lynch.