After Illusion
Penwith Gallery, St Ives 1-29/4/17
with review by Mark Coton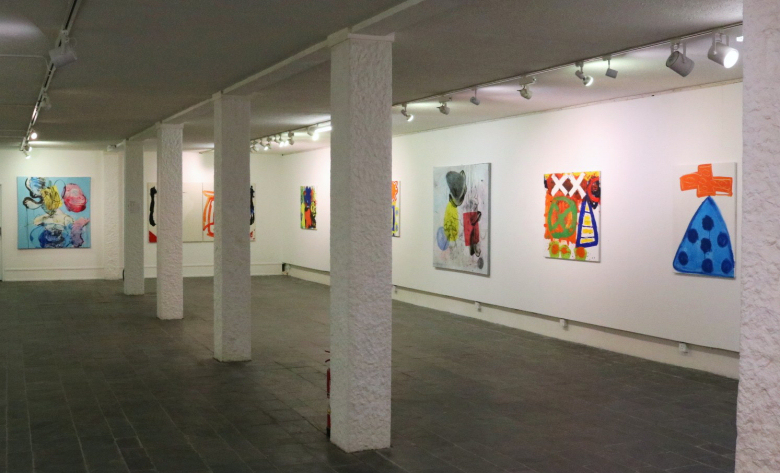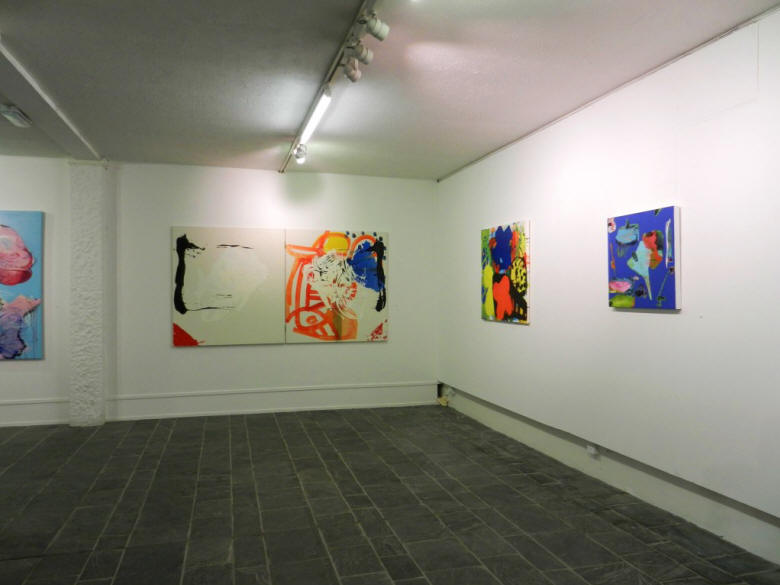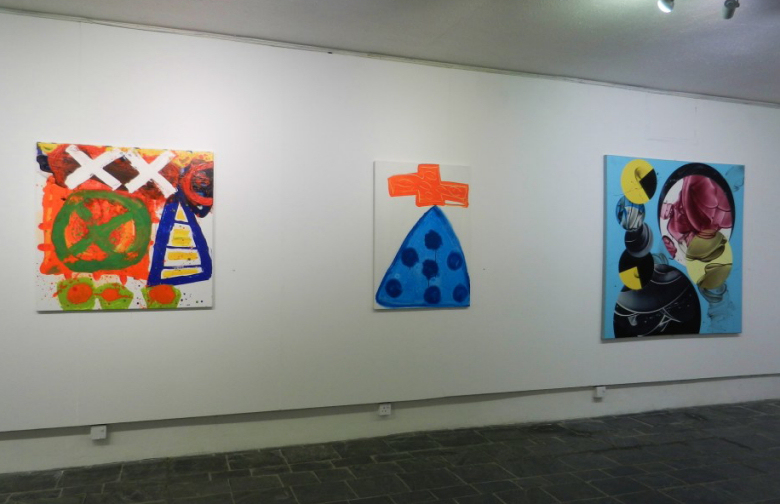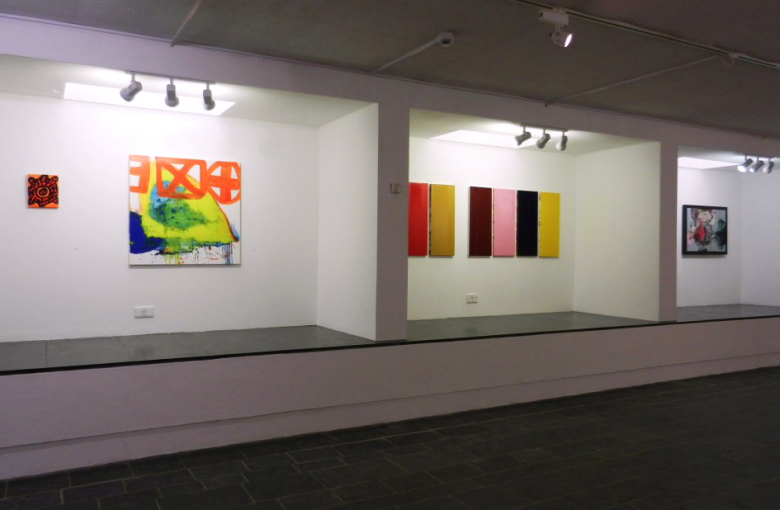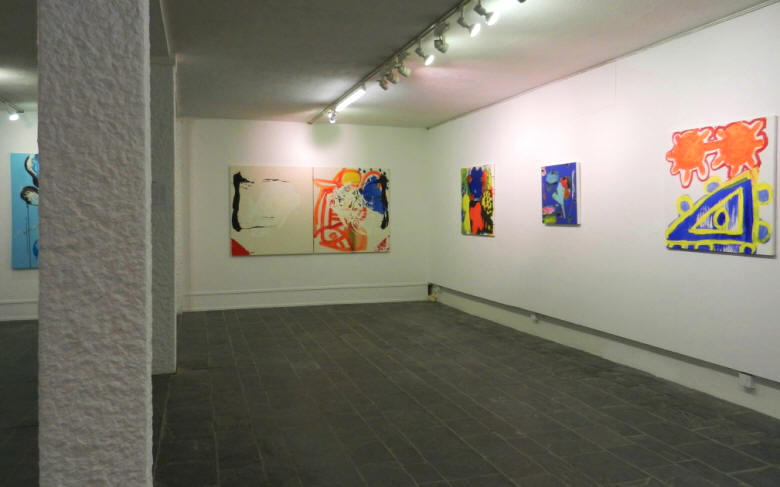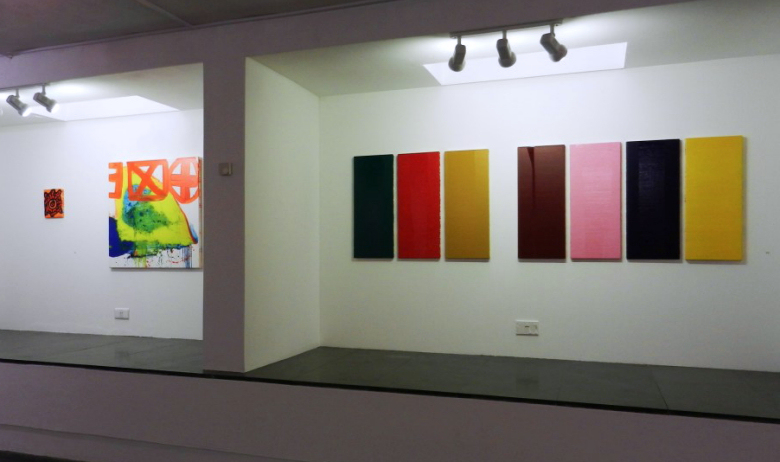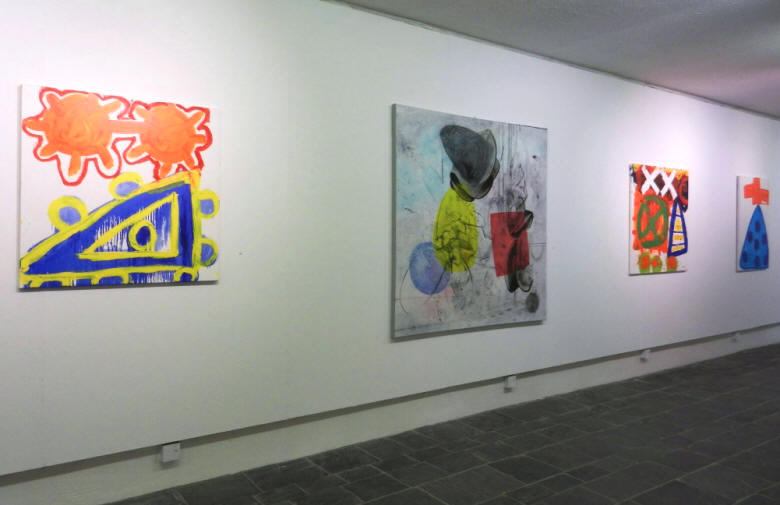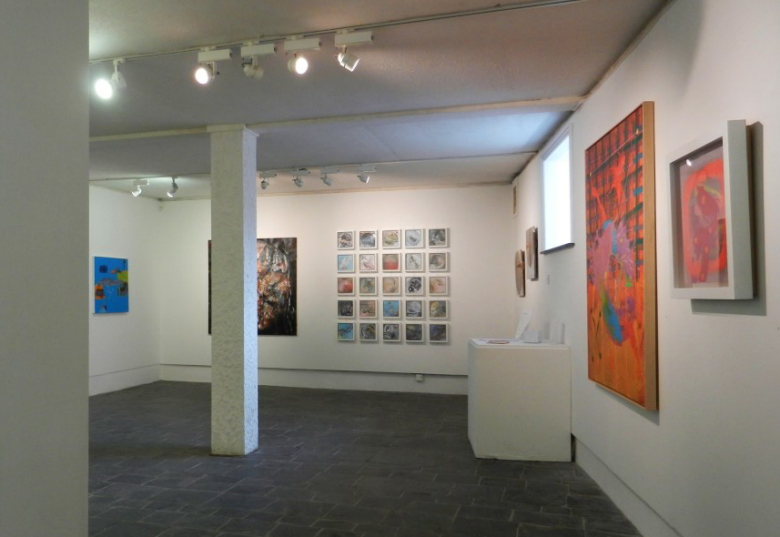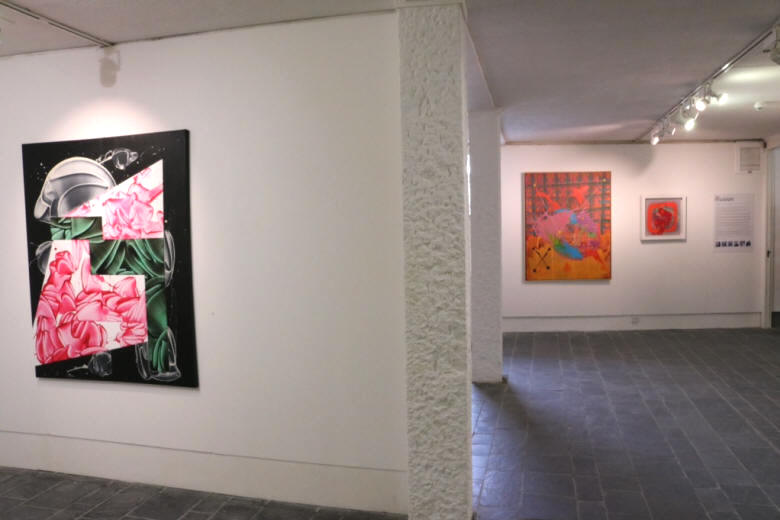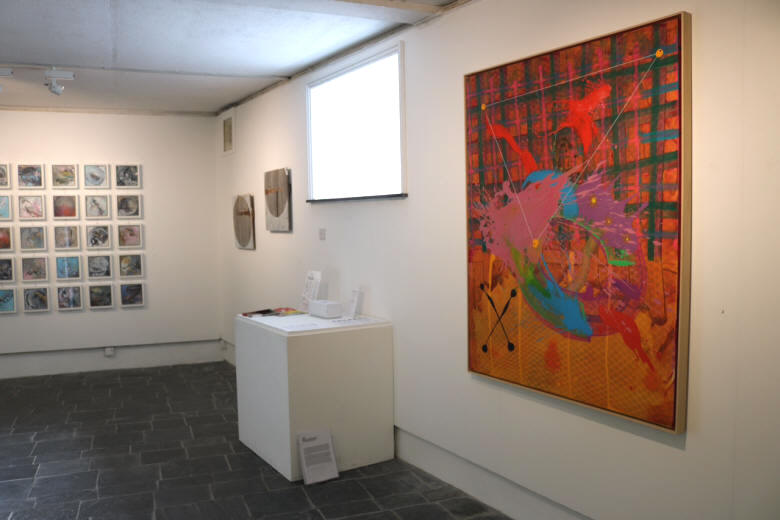 The title of this exhibition by "six established and progressive abstract painters"* is posed not as a question but as a statement. So what might be expected, after illusion? Works of substance – surely. Of ambition and integrity? We have it here.
Twenty-eight works which sweep far from the quiet and orderly demands of regional abstraction; which speak a language which is sometimes outspoken, which demands concentration, which refuses to let the viewer off lightly. Which way to look? To turn?
At some point, perhaps quickly, there will be a requirement to enter the "Punctured Space" rendered in the work of Simon Williams, with its hints of film spooling wildly, improbably, from the can, perhaps to challenge the edgy, impersonal, demands of the digital world. There is an undeniably contemporary feel to these works, fractured and cool, set off on the far wall against a series of typically vibrant improvisations from Iain Robertson. Try "Right Place, Right Time", a piece typically chock-full of clutter and colour, hinting at the intensity, the controlled abandon, of a child at play. If there is an airy, outdoor happiness aimed at here, or perhaps the energy of a kite caught on a sudden, scudding wind, then the work of Jeremy Diggle and Tony Plant leads us to the rewards and reveries of the night (in addition to its dangers and discordancies).
There is a Hoylandesque exuberance to be drawn from Diggle's "Tardigrade", suggesting the switch to painter from "bloody-minded performance artist" is already bearing fruit, whilst being at the same time underpinned by that rarest of components in abstract art - a sense of humour.
There are lunar mysteries competing for release from among the 25 small panels in Plant's "Night Walk" (paradoxically, set off by a bright Saturday afternoon light from a side window) whilst the dark, swirling, images in the companion piece are perhaps suggestive as much of shifting, than of singing, sands (from Iona, of all places. We are far from an ease of contemplation here).
It will now be clear the extent to which the work of the men in the group is given prominence and perhaps there is a subconscious hint in Clare Wardman's "Aura Paintings" that a third, grounded and female, presence might be required to offset the extrovert energies. This outstanding piece is unashamedly sited at abstraction's contemplative edge, where no further points of reference are required other than those arising in the consciousness of the viewer, and where the nourishment from richness of colour to thoughtfulness in mark-making can be more corporeal than spiritual.
There is a companion intimacy in the work offered by Niamh Collins, with its playful shapes, its imaginary archipelagos in aquamarine. To these eyes "Estuary" is a particularly fine example, a snapshot of summer, seen from above. There is a fluidity here which abstraction often offers at its peril, where risk can flounder, and chance draw a blank. In this respect, Wardman is deserving of particular praise for offering two images from her "Amorphous Series". Perhaps the greatest compliment which can be payed to these technically challenging works, in which ash from a wood burner has been dropped onto acrylic on paper, is that one wishes others in the series were on display. In Number 1 there are suggestions here of a continent, there of a creature, the latter perhaps the guiding spirit of the exhibition, reappearing in a different hue in the diptych, "Folk House", where Wardman and partner Robertson have combined to enigmatic effect.
Showing first in St Ives, the artists can be confident this exhibition will travel, in the widest sense of the term, perhaps most importantly to those far planes of consciousness which abstraction pledges to inhabit, even if it seldom reaches there.
*Niamh Collins, Jeremy Diggle, Tony Plant, Iain Robertson, Clare Wardman, Simon Williams.
Photos by Simon Williams and Clare Wardman. Mark Coton is a freelance journalist with interests in art, literature, sport and spirituality. Also see 'Concrete Abstraction' by Prof. John Baldacchino in 'features'.