Simon Averill and David Whittaker
Millennium, St Ives 8/8/09-31/8/09
It's the peak of the tourist season in St Ives, and Millennium is hosting a two-part show by two contrasting painters previously associated with Goldfish. Averill's show is called 'Borrowed Light', and the space in which he is showing is cool and calm, in contrast to the hubbub of summer visitors outside.
Sensitively shown in groups of twos threes and fours, the paintings are predominantly abstract, and superficially reminiscent of process painters like Ian Davenport or Callum Innes, yet they stop well short of being quite so detached. Instead it is clear they have been painstakingly loved into being. With their layered ripples, tributaries and islands of watery paint, many appear inspired by the patterns made by waves as they recede on a sandy beach, whilst others evoke the effects of light falling on water.
These are elegant and sophisticated paintings, sensitive to contemporary debates in recent international art, yet retaining elements of visionary romanticism that, no doubt, are largely an honest response to their Cornish context.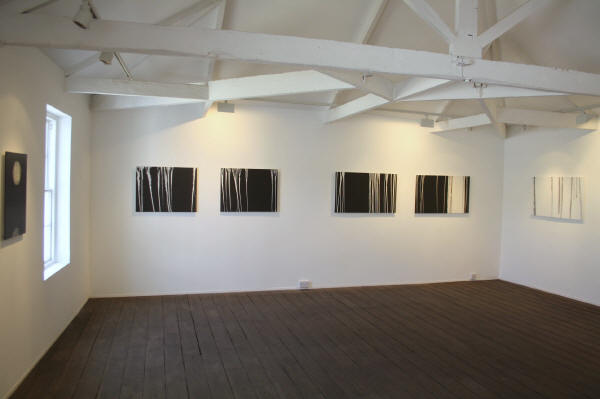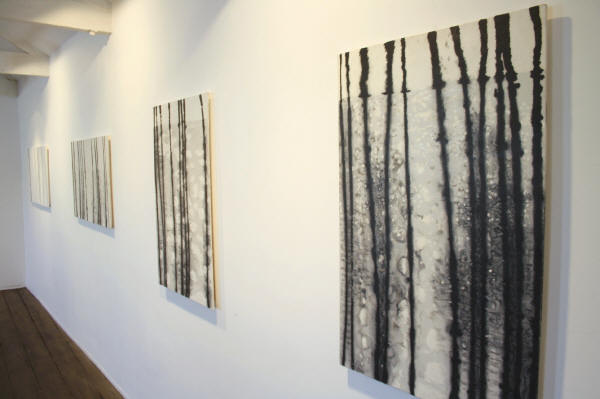 David Whittaker's work shares some of the same concerns, but is much more florid and expressionistic. Called 'A Brief Moment in the Exposure', Whittaker's show on the first floor contains paintings made in his now signature style, each of which contain a remarkable degree of psychological density.
They are constructed loosely as portraits, but with features, faces and hair missing so that all that is left is an image of the mind itself: a protean palimpsest of visions, memories and thoughts. Whilst the obvious reference point is Francis Bacon, actually the work is more playful than this, and each painting evidence of a manic act of voracious metrosexual bricolage that takes in the likes of Constable, Fragonard, Alice in Wonderland, Snow White and Mahler amongst others.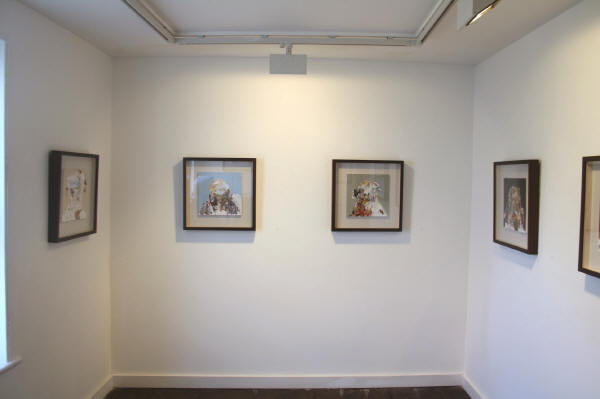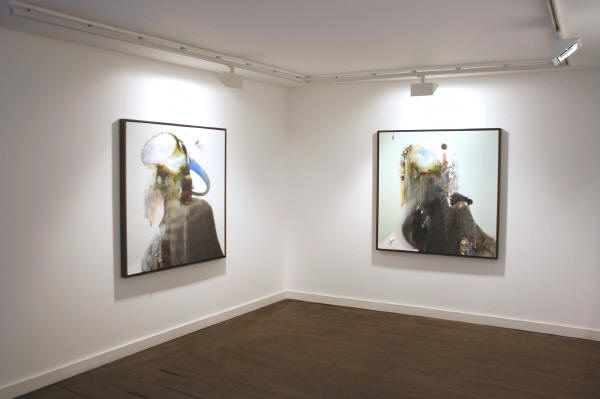 RW 26/8/09