Two is one, One is None
Back Lane West, Redruth 27/8/09-29/8/09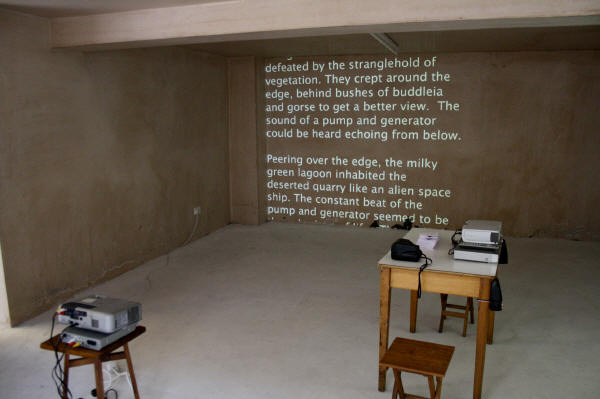 Alison Sharkey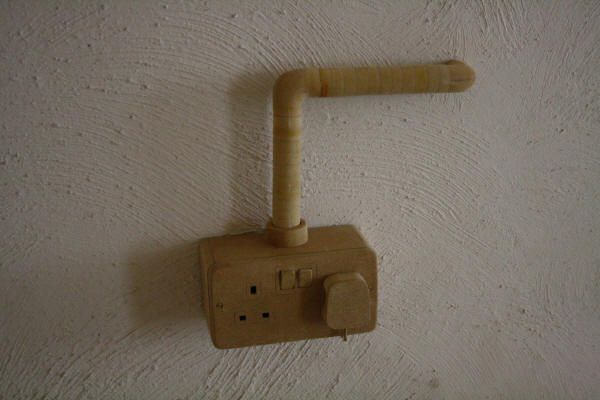 Ben Rowe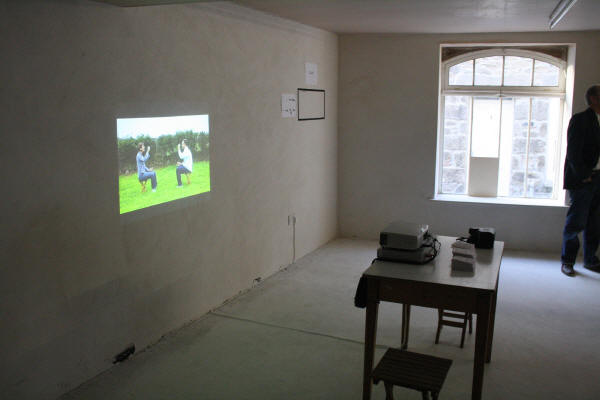 Paige and Thornton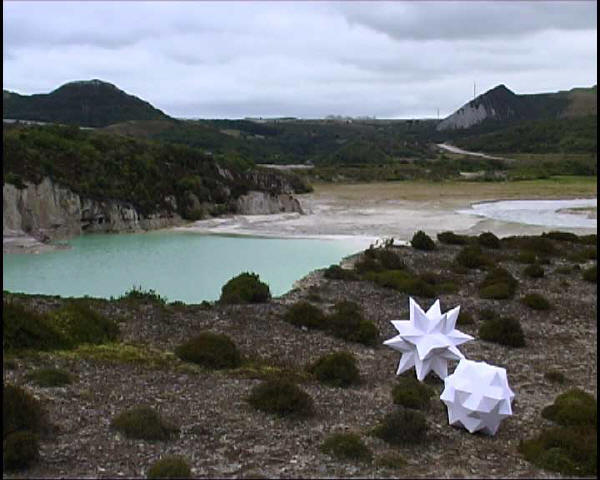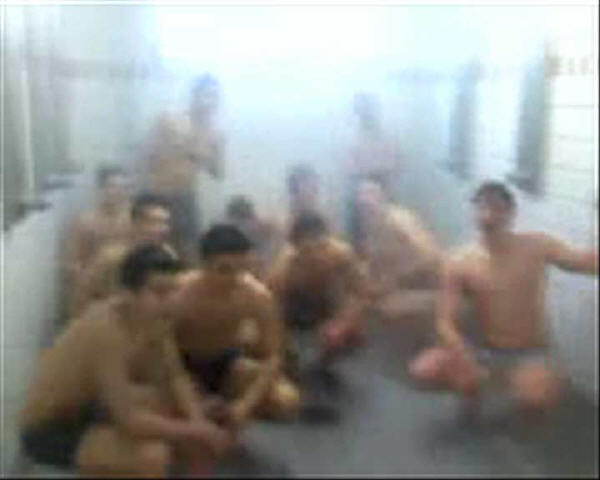 Alex Schady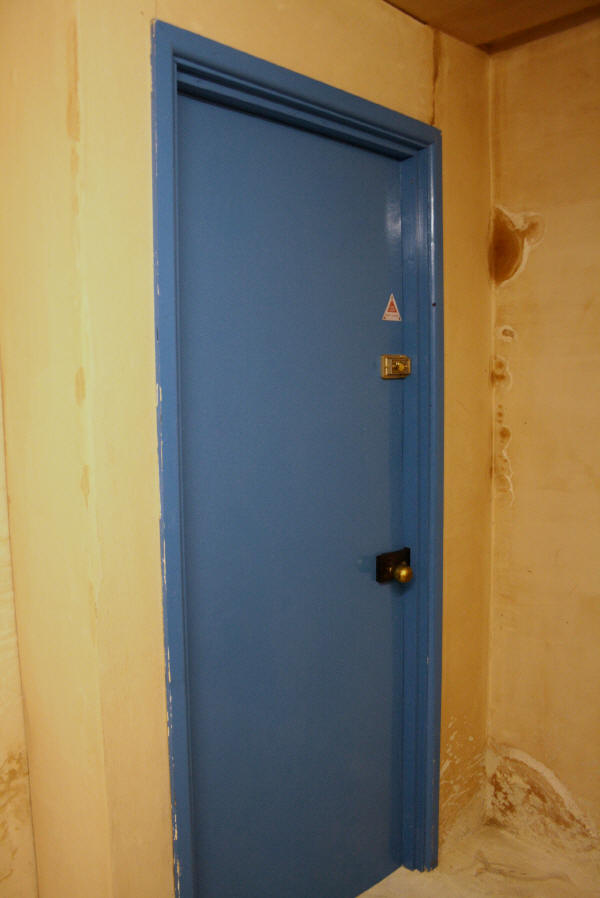 Patrick Lowry
Three artists based in Cornwall paired up with three others from London and Bristol to create a show for a weekend in a new exhibition space in Redruth.
'Expedient Exchange No.6: Rock Paper Scissors Classic Form with The Lizard-Spock Expansion' was the elaborate title of an installation structured around a video of the two artists, Steven Paige and Claire Thornton, sitting in a field playing a Star Trek-themed variant of the traditional hand-game. In this version 'Lizard' and 'Spock' are added as two more 'weapons' to the armory of the two players. An artist-made leaflet containing the 'resolution diagram' was available for visitors, and this was augmented by an audio description of the game taken from wikipedia.
Alison Sharkey and Alex Schady had worked together in making a video in an abandoned clay-pit near St Austell. Showing on a monitor high on the wall were long lingering shots of white, crystalline sculptures drifting across a lake, startlingly jump-cut with raucously incongruous images of a steamy sport's changing room. Edited and shown as Schady's work, Sharkey contributed a text written in response that read as a story or narrative and was exhibited as a scrolling video projection.
Patrick Lowry and Ben Rowe did not appear to have collaborated to the same degree, yet they are two sculptors whose work has much in common. Rowe's work was more prominent: a desk-fan and power socket made out of MDF and installed as if part of the buildings fixtures and fittings. Rather than being made from scratch, Lowry's blue door blended into its surroundings more perfectly, as it was constructed from prefabricated components. Like Rowe's work it was, however, a functionless art object intended for contemplation rather than use.