Corrupting Data
Part of 'OUTspoken' at Falmouth Art Gallery 23/9/17 - 4/11/17
Curated by Magda Tyżlik-Carver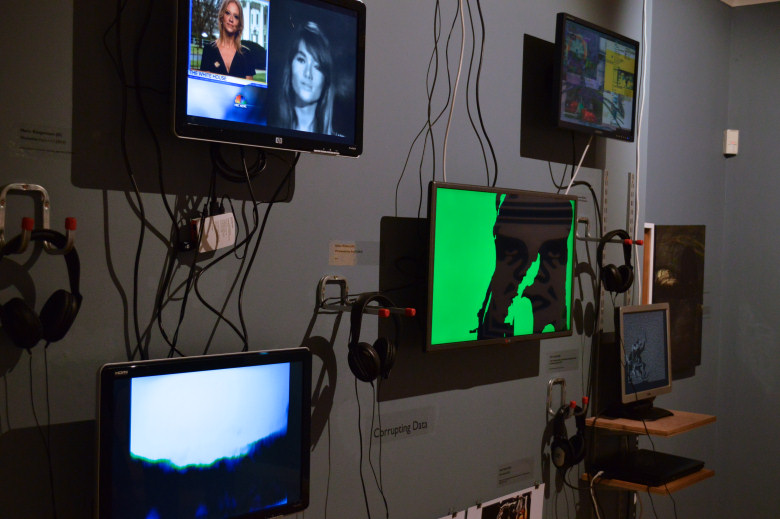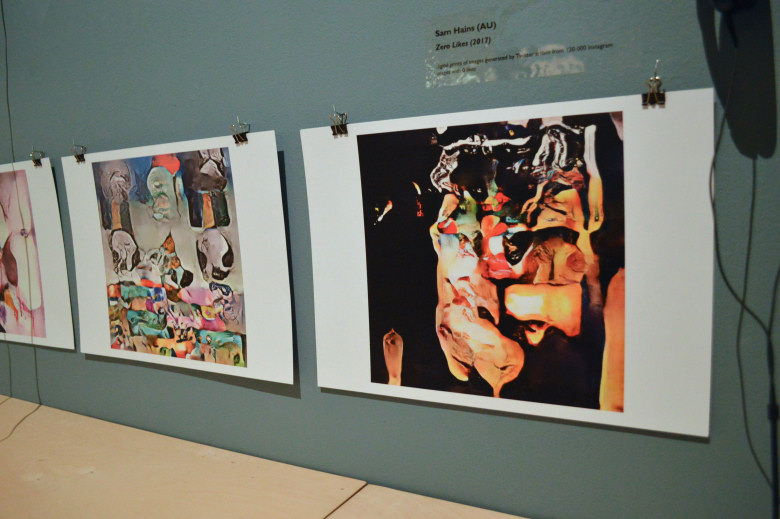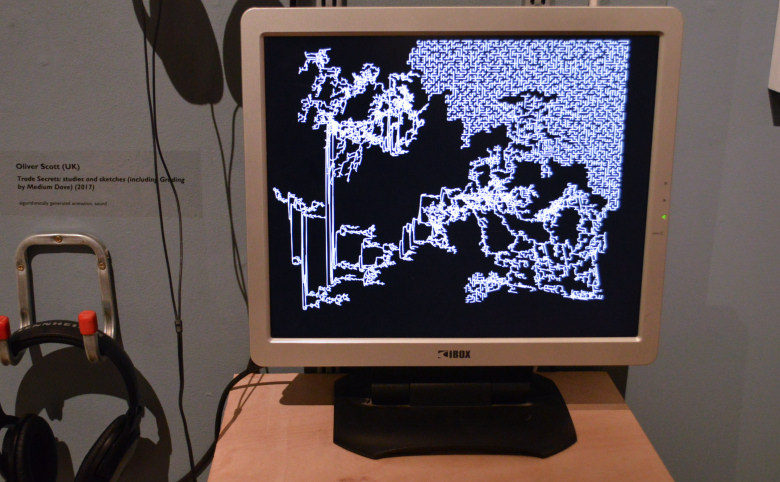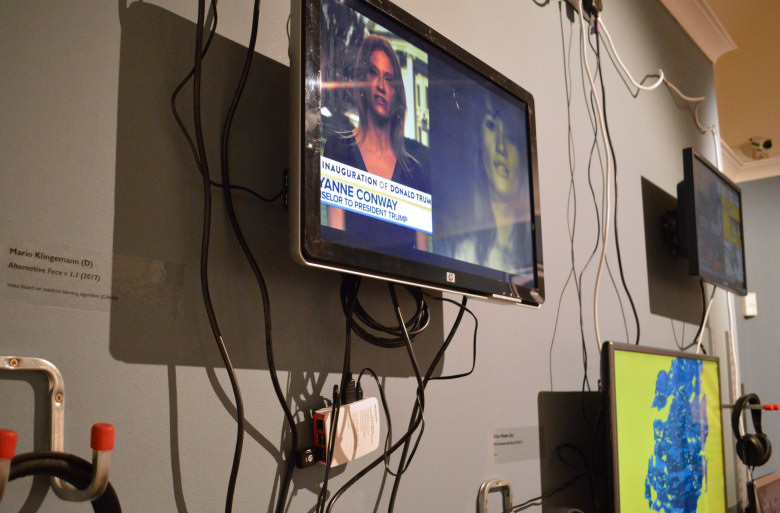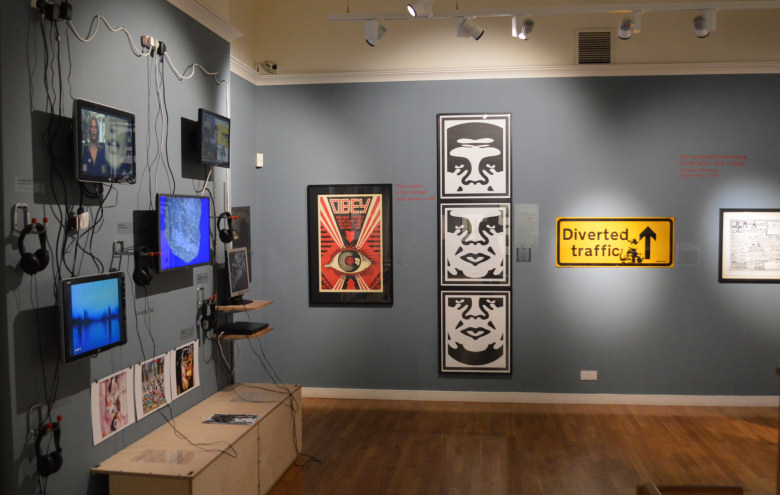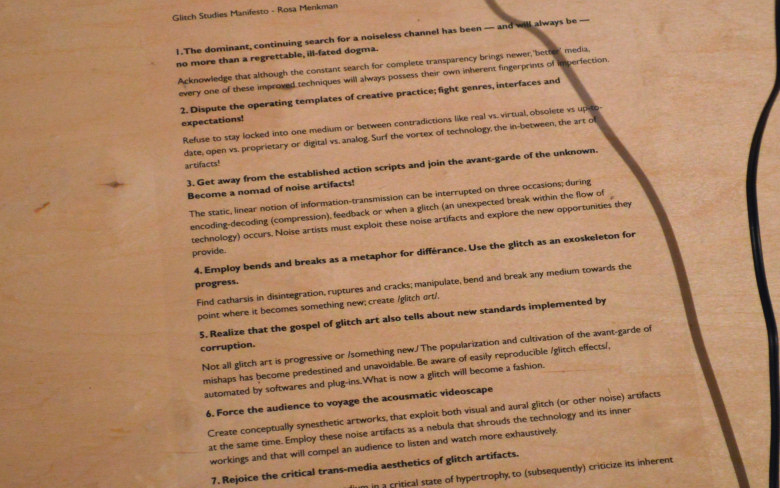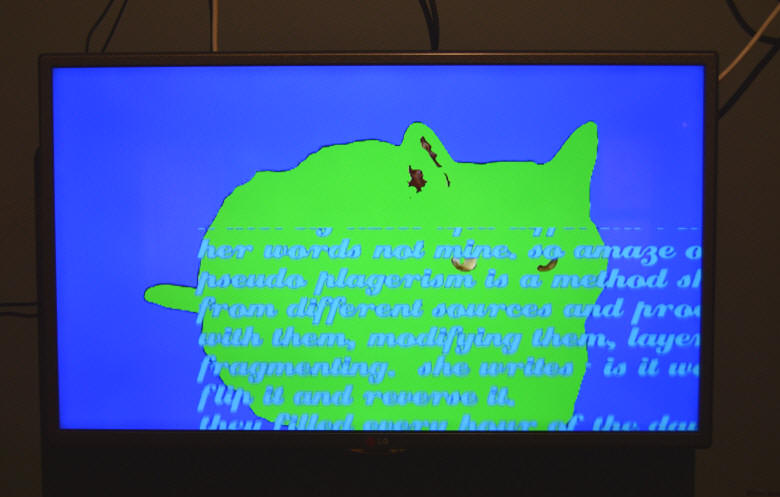 Featuring artists: Rosa Menkman, Mario Klingemann, Gillian Wylde, Oliver Scott and Sam Hains

'Corrupting DATA featuring ϟP∀MM·PϴШ€ℜ is the first exhibition of digital art in Falmouth Art Gallery. It is situated as part of OUTspoken exhibition which showcases artist manifestos in 20th and 21st century.
Error and failure have often been used by artists as a method for art creation. Sometimes they result from an accident or unplanned turn of events and other times they are a careful dedication to follow chance in art making. Artists manipulate materials so they reveal unexpected effects; they generate artworks that are not about perfect image or narrative.
Many of the artists working with digital materials today continue this tradition. They focus on technological malfunction, also known as glitch, and use the potential of machine and human interventions to re-make digital data. This unpredictability or intentional incorporation of glitch aesthetics recovers data from the sleek design of high resolution content and highly rationalised and linear story telling. Found or self-made materials are further manipulated by technological distortion or are used for training purpose in machine learning. Some of the artists working with glitches and deep learning built on distortions through datamoshing or post-production, others showcase machine as becoming an autonomous agent in creative process'.