David Kemp: The Botallack Hoard
Royal Cornwall Museum, Truro 10/4/10 - 3/7/10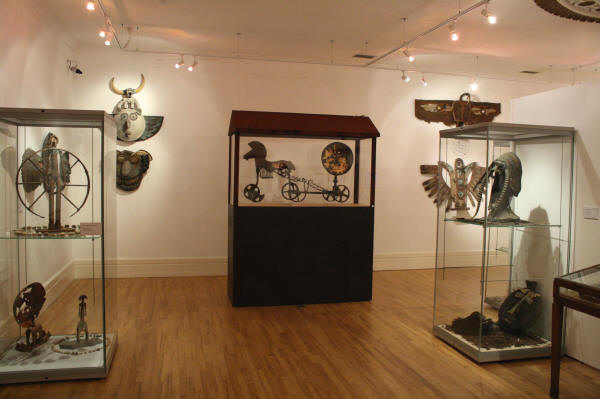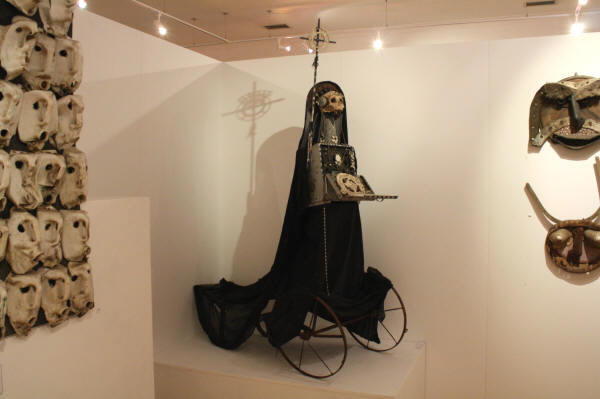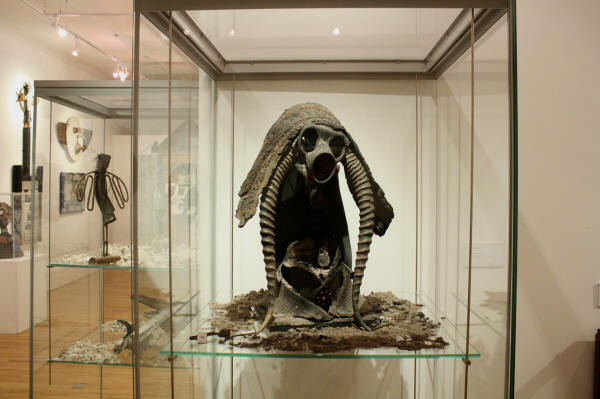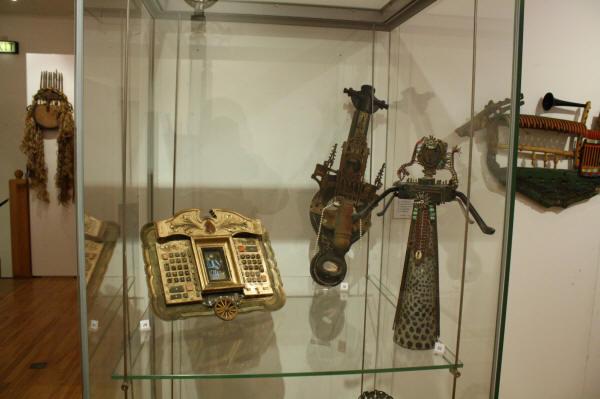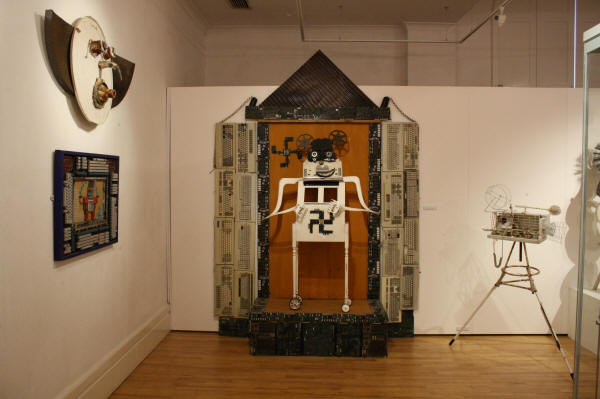 David Kemp is one of the most established of Cornwall artists having first set up a studio in the far West of the county in the 1980s. Since then he has exhibited widely, including at Tate St Ives and the Eden Project.
He has little truck with the elitist language of urban contemporary art, and the questionable value system that goes with it. Instead, distancing himself from the conventional role of the contemporary artist and identifying more with the outsider, he has created his own accessible language that engages with ecological notions of waste and recycling, whilst drawing on the example of surrealist sculpture (eg Meret Oppenheim, Ed Keinholz). It is a unique theatrical language, BBC props department-style, that seems both relevant and necessary: a potent mix of populism and humour, that is used to tell tall tales and excavate industrial and post-industrial history.
The Botallack Hoard is presented in the County Museum not as a conventional solo exhibition of artworks or sculptures, but as a collection of quasi-religious artefacts organised into epochs by a fictional 'Department of Reconstruction'. The Department of Reconstruction - its mission to 'Build a better yesterday' - describes the collection as 'Relics Artefacts and God Dollies from the Consumer Cults that thrived on the South West Peninsula at the end of the Second Millennium'. With each individual piece carrying plausibly poetic titles, it's a conceit that is just enough to make the casual visitor think twice about what they are seeing.
RW 19/5/10