Gary Hume: Door Paintings
Modern Art Oxford
15 June – 31 August 2008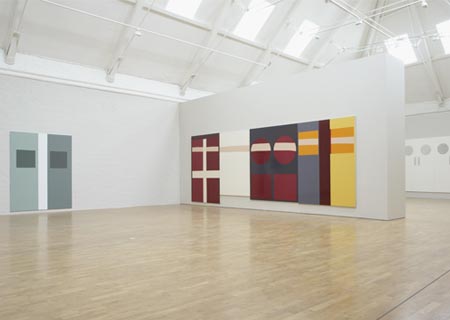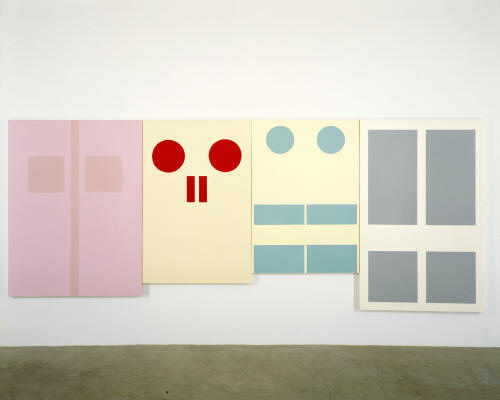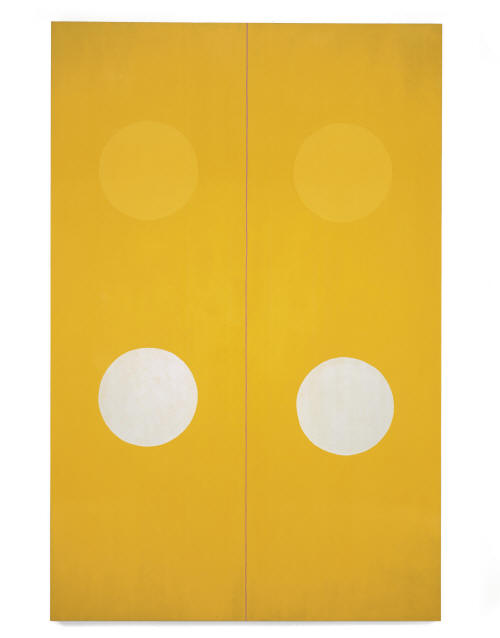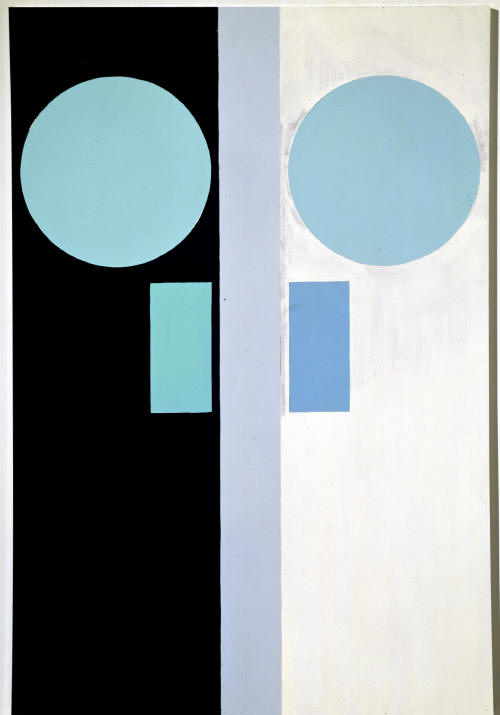 Press release:
Twenty years after Gary Hume emerged onto the British art scene with his large-scale paintings based on institutional doors, Modern Art Oxford presents the first-ever survey of this rich body of work.

Hume showed his earliest Door Paintings in the now legendary Freeze exhibition in 1988, organised by Damien Hirst with fellow Goldsmiths students, which heralded a new generation of British artists.

Hume's seemingly abstract compositions, rendered in high-gloss, commercial house paint, were inspired by the institutional, swing doors of St. Bartholomew's hospital in London's East End. Praised for their play on the language of modernist abstraction and the democracy of their motif, the Door Paintings would form the basis of Hume's artistic development.

Some fifty Door Paintings make up the series. The exhibition presents eighteen of the most important works, from the mute elegance of the early Magnolia Doors and the Dolphin Paintings of the late 80s and early 90s, to the stylized anthropomorphism and brilliant colour of the aluminium panels of recent years.

Suzanne Cotter, Deputy Director of Modern Art Oxford and curator of the exhibition, said:

"Gary Hume is one of the most significant painters of his generation, unrivalled among his contemporaries in his conceptual elegance, sensuousness and unashamed use of colour as form. This exhibition of his Door Paintings offers the chance to rediscover these radically irresistible works and to follow his artistic development over the past two decades."

Hume returned to the motif of the Doors in 1998 when commissioned by the Hayward Gallery to make a new work for the outside of the building. In the early 2000s, the Doors reappeared alongside his figurative paintings of people, flora and fauna.




Gary Hume was born in Kent in 1962 and lives and works in London and upstate New York. He was nominated for the Turner Prize in 1996 and represented Britain in the British Pavilion, 48th Venice Biennial of Art, Venice in 1999.

Solo exhibitions include Angels, Flowers and Icons, Hastings Museum and Art Gallery, 2007; The Bird Has A Yellow Beak, Kunsthaus Bregenz, 2004; Irish Museum of Modern Art, Dublin, 2003; Whitechapel Art Gallery, London, 1999; Dean Gallery, National Galleries of Scotland, Edinburgh, 1999; Turnaround. Inside Out at the Hayward, Hayward Gallery, London, 1998; XXIII Bienal de Sao Paulo, Brazil, 1996 and Kunsthalle, Bern, 1995.

Group exhibitions include Aftershock: Contemporary British Art 1990-2006, Capital Museum, Beijing, 2007 and Guangdong Museum of Art, Guangzhou, 2006; Sensation, Royal Academy of Arts, London, 1997; Young British Artists, Saatchi Gallery, London, 1997; General Release: Young British Artists at Scuola di San Pasquale, 46th Venice Biennial of Art, Venice, 1995; Brilliant! New Art from London, Walker Art Centre, Minneapolis, 1995; Unbound: Possibilities in Painting, Hayward Gallery, London, 1994; Broken English, Serpentine Gallery, London, 1991 and Freeze: Part II, Surrey Docks, London, 1988.
For further details please visit www.modernartoxford.org.uk or call 01865 722733.