Ciara Phillips: Systems for saying it (2017)
Plymouth Arts Centre 22/9/17-18/11/17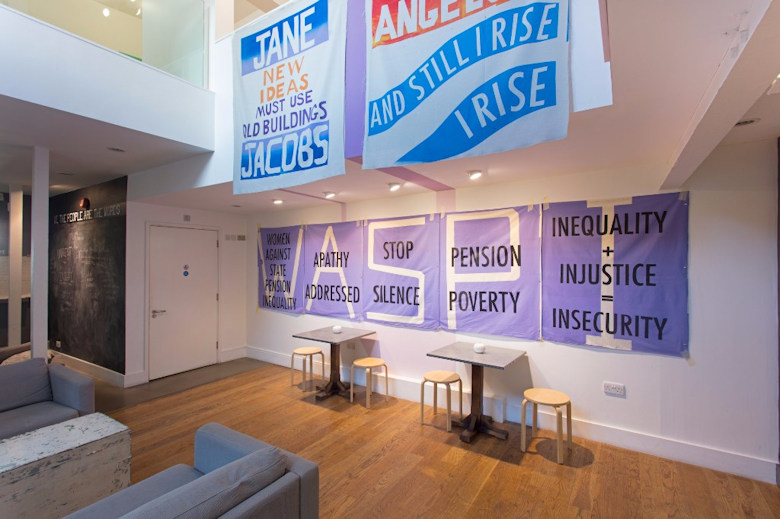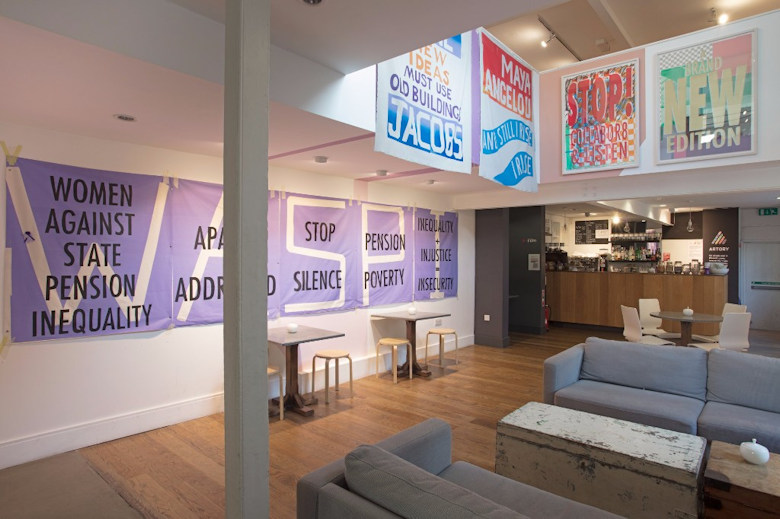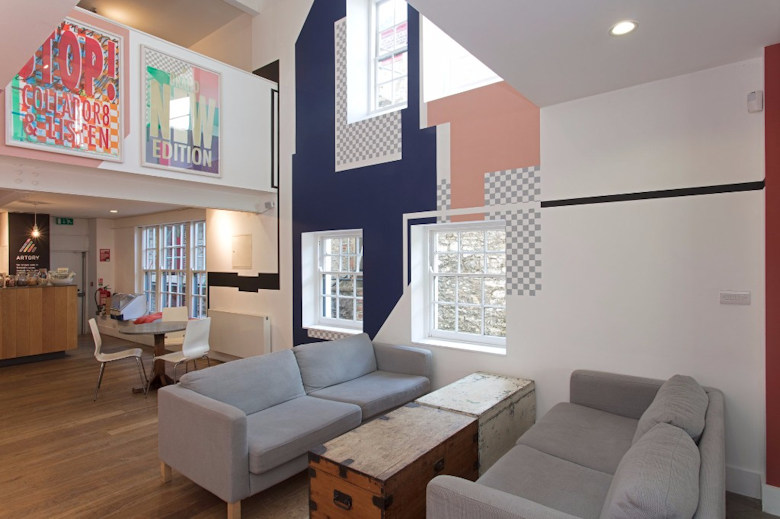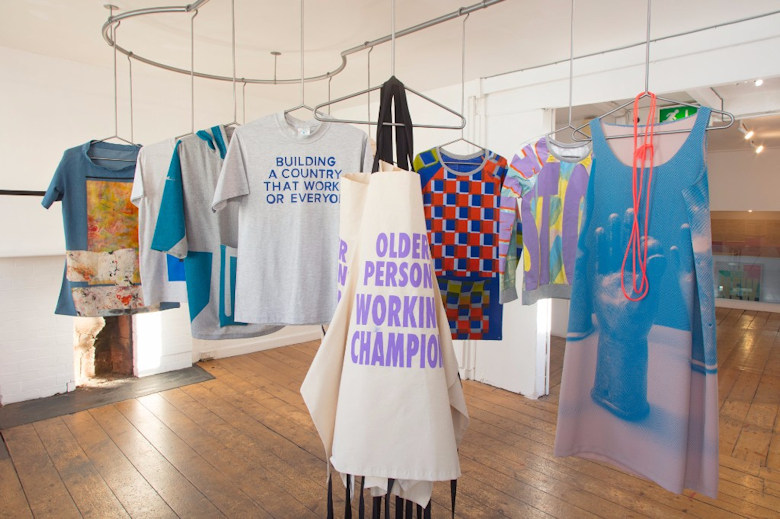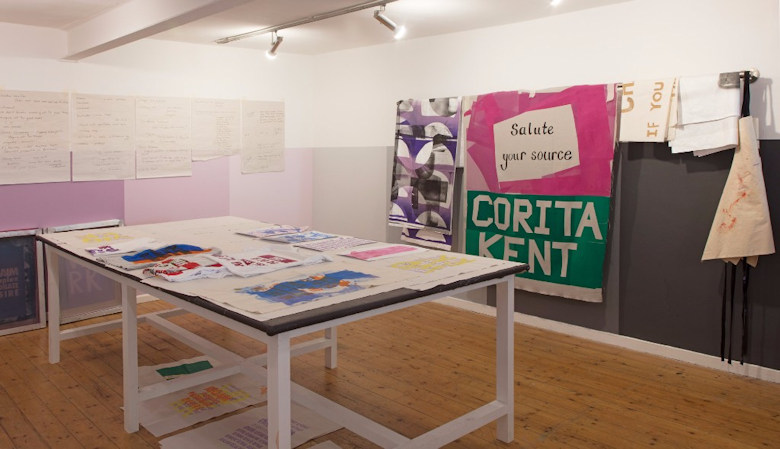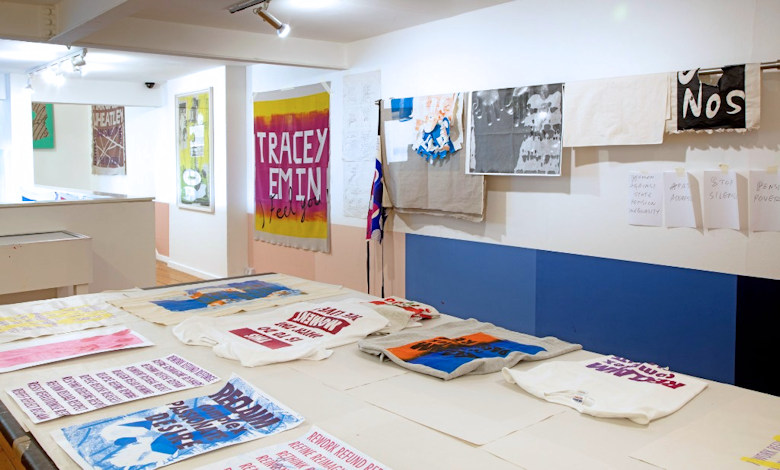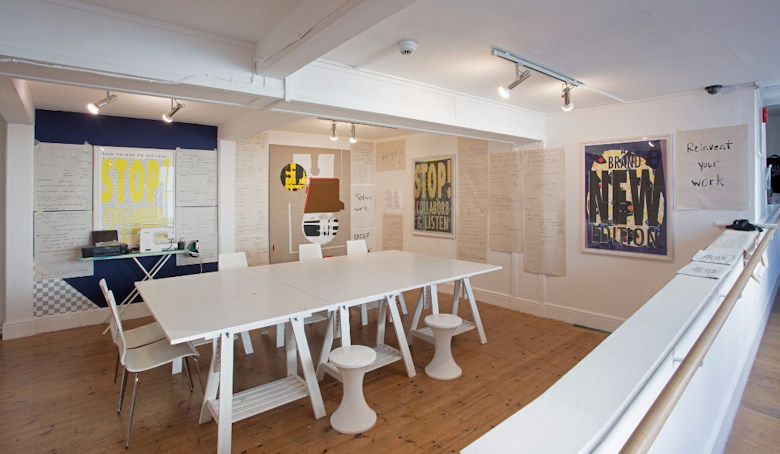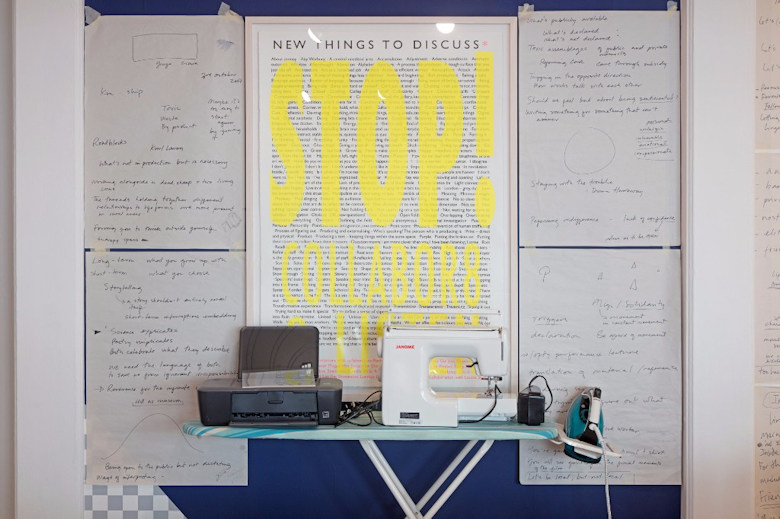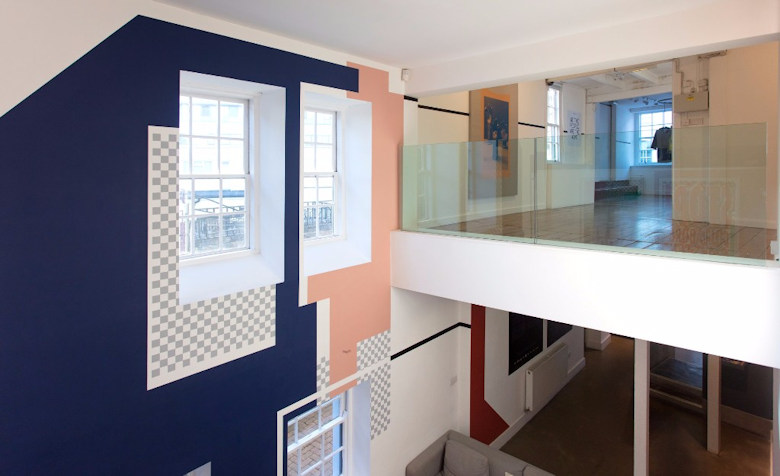 photo credit: Jamie Woodley
'Ciara Phillips uses the discipline of printmaking to explore social concerns and develop collaborative practices. Regularly opening up her exhibitions as working print studios, she uses them as places for investigation, social action, discussion and debate.

For We The People Are The Work Phillips has made a major new installation that takes over Plymouth Arts Centre's galleries and social spaces. Some areas were transformed into production workshops within which Phillips collaborated with diverse groups from the city for over a month, producing printed textiles that explore the intersection of the personal and the political to represent their collective voices and concerns'.
We The People Are The Work is curated by Simon Morrissey, Director of Foreground and presented by PVAPG (Plymouth Visual Art Programming Group), a partnership between The Gallery at Plymouth College of Art, KARST, Peninsula Arts at Plymouth University, Plymouth Arts Centre and The Box, Plymouth.