Matt Stokes: More than a Pony Show
The Gallery, Plymouth College of Art 22/9/17-18/11/17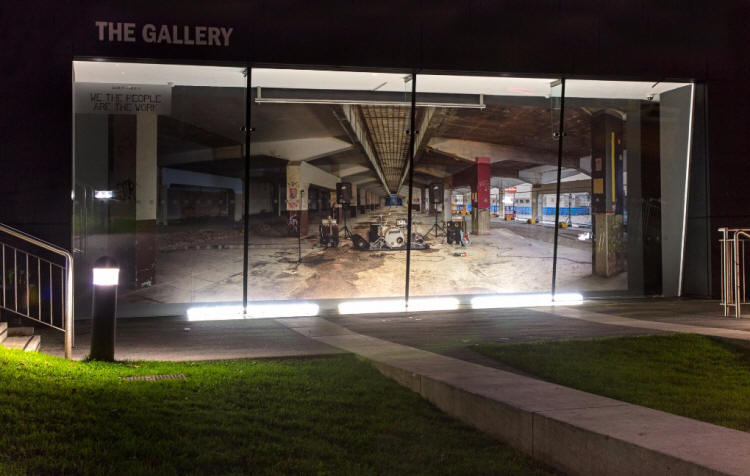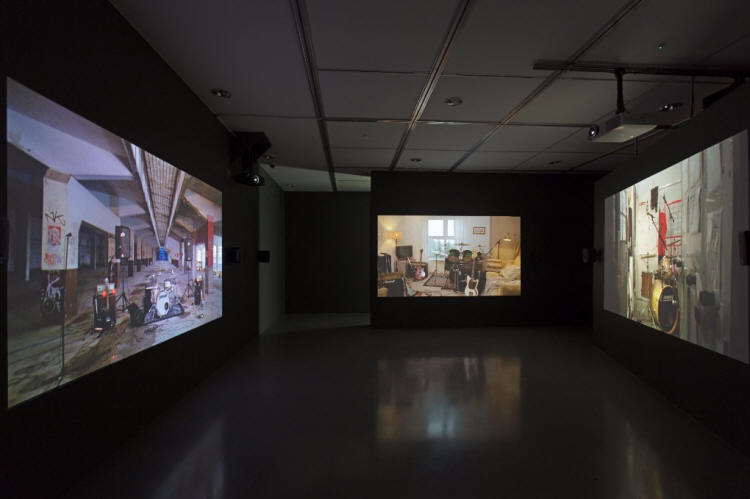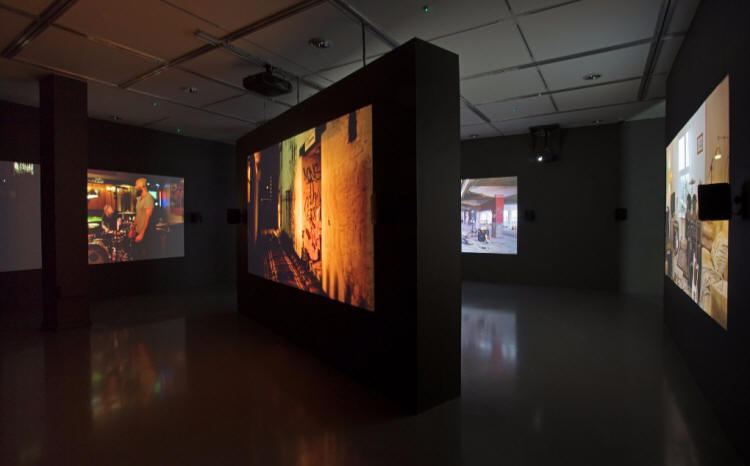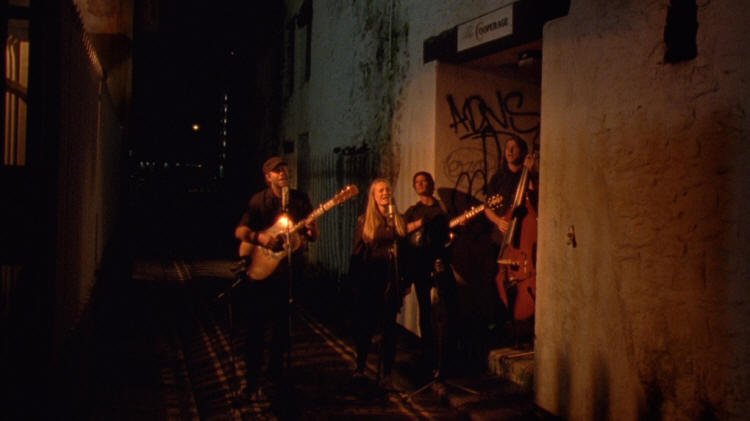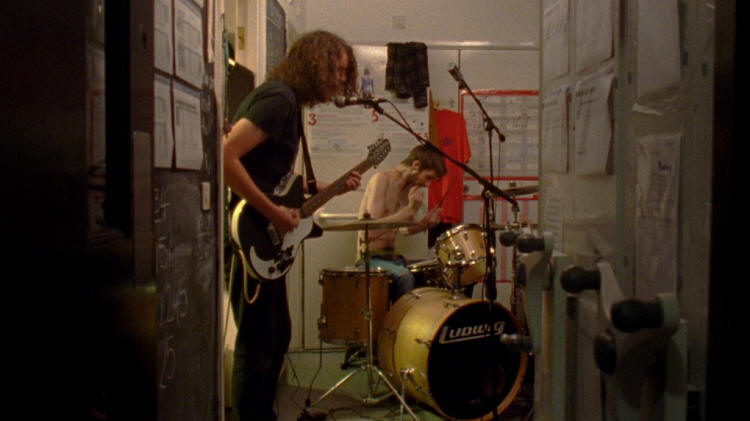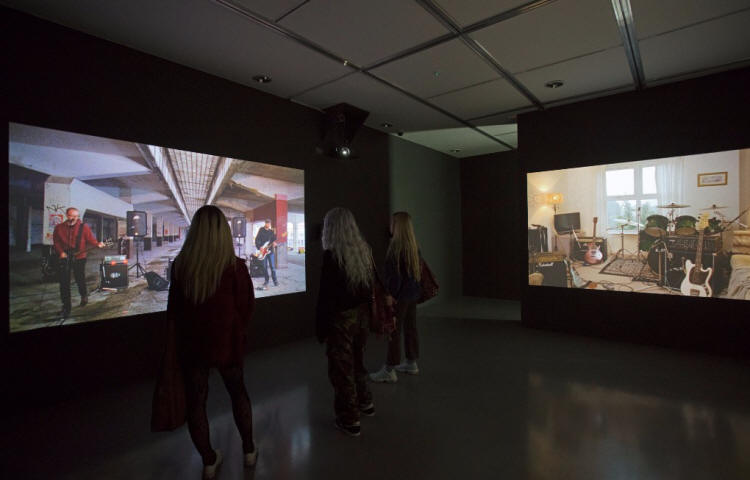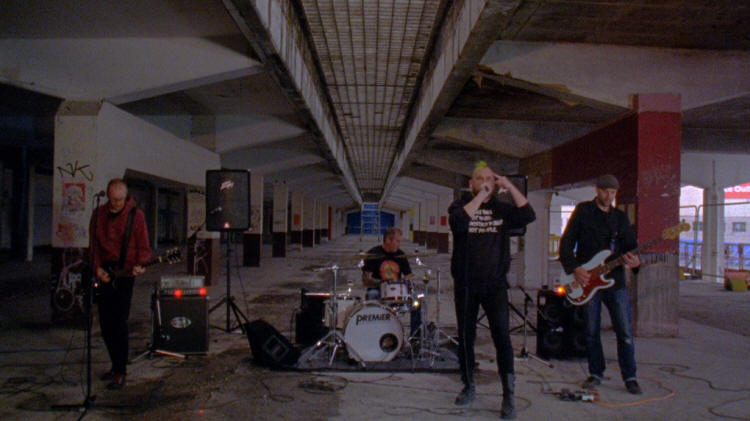 photos by Jamie Woodley & Matt Stokes
Matt Stokesí works begin with an immersive research process that explores the social structures of the place he is working in, resulting in the production of films, installations and events. These outcomes hold collaboration at the centre of both their formation and philosophy, often made directly with people they are celebrating.
For More Than A Pony Show Stokes has worked with five bands spanning generations of the punk/DIY music scene in Plymouth to create a film installation that poignantly explores punkís legacy of protest and resistance, whilst charting the decline of live music venues in the city. In the film we see the bands stage a reoccupation of important music venues lost, or in a period of change.
'The Bus Station Loonies' play in the cityís recently closed bus station, once the location of 'The White Rabbit' and 'Tramps'. A cafe during the day, Tramps was regularly transformed into a gig venue at night. The loss of The White Rabbit, which attracted major touring bands as well as supporting the local scene, has left a noticeable void in the city. All-female band, 'Suck My Culture', occupy the front room of a local residentís flat in Stonehouse, on the site of The Metro Club and previously, the legendary 'Van Dike Club'. 'Piss Midget' are crammed into the storeroom of 'Billabong', previously 'Woods Club', which hosted the notorious ĎAnarchy Tourí, which featured The Sex Pistols, The Clash & The Damned. 'The Damerels' perform in the much-loved 'Nowhere Inn', whose landlord Phil Cawse recently passed away. Phil, a long-term advocate for the alternative music scene (and latterly a member of The Bus Station Loonies), established the Nowhere Inn to be a haven for the local music community. Finally 'Crazy Arm' busk outside the side entrance of the infamous Cooperage, closed for years and standing derelict.
Whilst the city centre scene is being pushed outwards, thankfully other venues including The Underground and The Junction are taking on the mantle to provide a space for the alternative music scene to endure.
Built upon direct contact with people in Plymouth, More Than A Pony Show provides a framework that results in moments of unexpected intimacy with its human subjects and serves to memorialise the development of the city itself, reminding us of what is lost, as well as gained, through urban regeneration.
We The People Are The Work is curated by Simon Morrissey, Director of Foreground and presented by PVAPG (Plymouth Visual Art Programming Group), a partnership between The Gallery at Plymouth College of Art, KARST, Peninsula Arts at Plymouth University, Plymouth Arts Centre and The Box, Plymouth.