Richard Woods: Wood & Bricks & Bricks & Wood
Works|Projects, Bristol 15 November-20 December 2008
Wood & Bricks & Bricks & Wood (2008) installation views. Images courtesy the artist and Works|Projects, Bristol: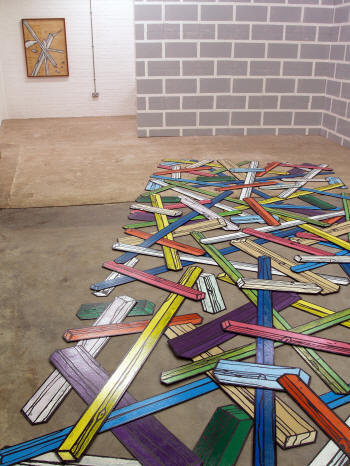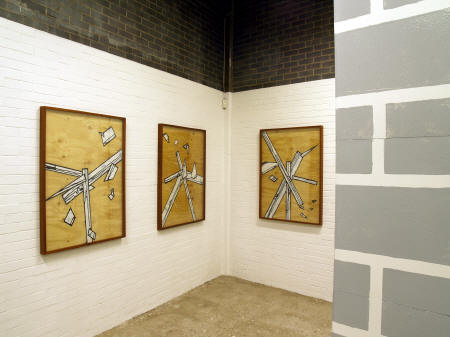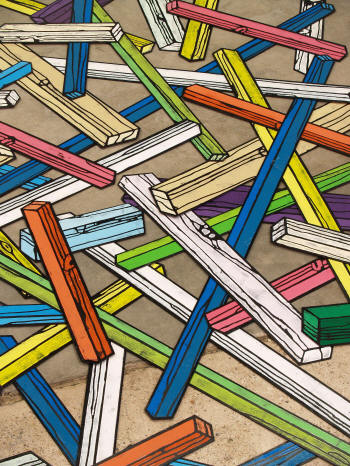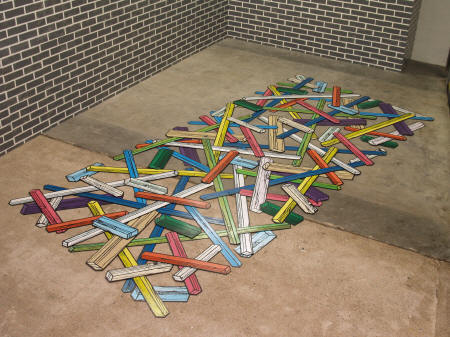 Also produced to coincide with the exhibition:

'Thumbs Up', 2008

Hand printed woodblock print in acrylic gloss on 3mm fibreboard. Edition of 100. As featured in 'Innovation, Investment, Progress', Liverpool Biennial, 2008 (picture below right)

'Wood & Bricks & Bricks & Wood' was the inaugural exhibition of WORKS|PROJECTS: a new gallery established by the independent curator Simon Morrissey.

'WORKS|PROJECTS (exterior view below) will present a programme of solo exhibitions, off-site projects, curated group exhibitions, talks and events in Bristol. The gallery will work with a small stable of distinctive British artists and is located on Sydney Row in Bristolís harbourside, which has steadily developed into the centre for visual arts in the city. The gallery is located on the same block as both Spike Island and Picture This and is only 10 minutes walk from Arnolfini'.