Buoys Club: See Birds
Gallery 49, Falmouth 2nd-14th June 2008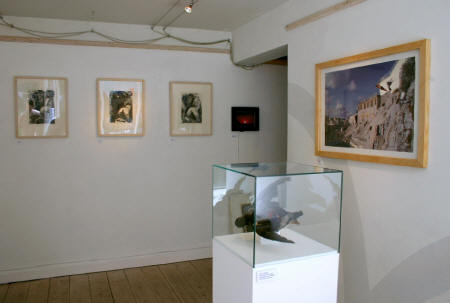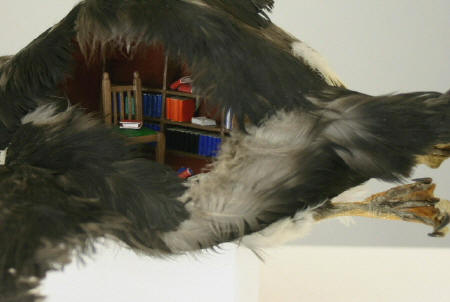 After a successful show last year the pun-laden Buoys Club is back. This year's exhibition, 'See Birds', highlights works by artists Jamie Boyd, Paul Chaney, Matt Pontin and Richie Ward.

Prior to this exhibition Boyd could have been pigeon-holed as an established abstract landscape painter. In these new works he battles with the female form. Images copied from pornographic magazines create painted and monoprinted works that are both voyeuristic and provocative. Through this process Jamie has retained his accepted style, with the use of earthy hues, wide brush-strokes and bold black markings.
Pontin, a documentary photographer and more recently film-maker, offers two contemporary studies of bird-life. One image revealing a group of leggy young women in bikinis wandering across a coastal car park juxtaposed against a falcon flying across a hazy summer sky, another showing a man diving from a high wall echoing the flight of a pigeon disturbed by his swan dive. Pontin also includes a short video piece observing a seagull taking time out to watch the sunset, that like us humans leaves the scene when the show closes.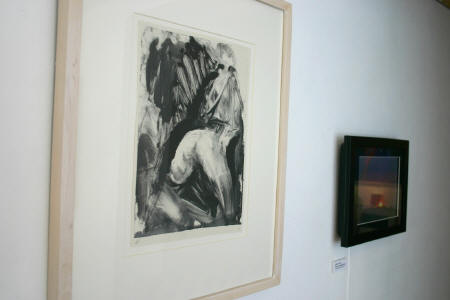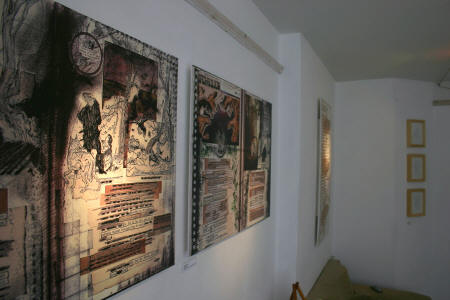 On a central plinth within the gallery Chaney contributes a small but integral sculpture 'The Library at St. Kilda (Everyone Loves a Puffin)'. The carcass of a puffin donated to Chaney gives the viewer an up close under-standing of the beauty of this delicate and colourful seabird. With the puffin's insides removed, Chaney has lovingly constructed a miniature library within its ribcage. The library opens the door on a pun relating to the famous publishing company, whilst referencing the loss of indigenous crofting knowledge of St. Kilda. Chaney also intends the piece to represent the declining seabird population on St. Kilda, threatened as a result of the domino effect of global warming.
Finally Ward, the new addition to the 'club', presents a series of montages using pen, ink wash, original texts and images cut from books then digitally reworked. The final montages create mythical narratives extracted from other texts and images, and follow the fragility of their characters trapped on hopeless journeys filled with terror.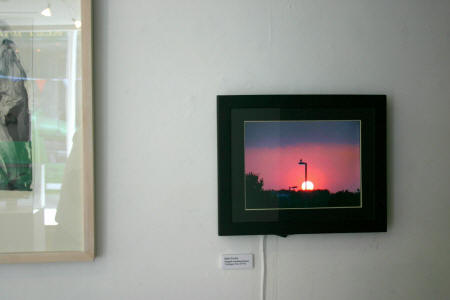 Buoys Club 'See Birds' is loaded with references and art both rarefied and sexual enough for a Gentleman's Club-with-a-twist. The only witticism they might have missed is that of a mocking bird.
This exhibition is also cheekily advertised as 'The Best Show Not in the Fal River Festival' intended to question the pastoral coastal themes that doggedly dominate other Cornish galleries, arts venues and events currently running.
The show reveals Gallery 49's presence as an essential non-funded space offering the opportunity for the wider public to see more challenging contemporary artists working in the area.



Kimberley K. Stone