Sovay Berriman: Study
Royal Cornwall Museum, Truro 8/8/09-12/9/09
On entering 'Study' by Sovay Berriman, an ambiguous, black object skewered by long sticks of aluminium and copper immediately greets the eye. Its body is constructed out of what looks like rubber insulating tape and perspex resting on a trestle, and it's a bit like a giant insect, or a form of alien technology that has fallen to earth.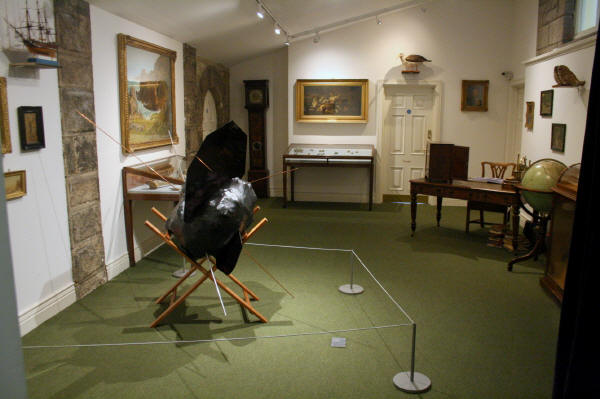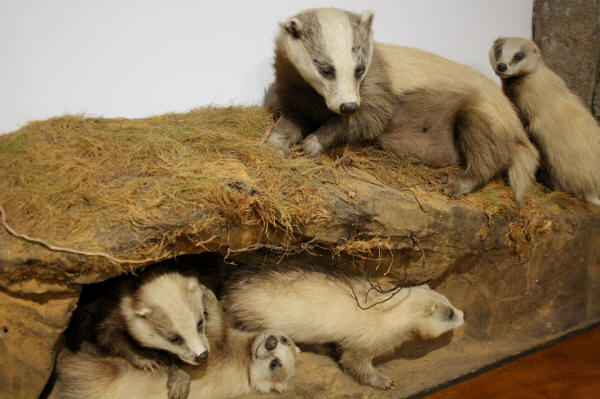 If it was in a conventional art gallery, the object would be quickly filed away in the category that the brain has for 'art', but here, in the context of a museum where everything is named and catalogued, it sits there insolently refusing categorization. Whatever it is, though, it seems to speak of the future.
With a desk in the corner, the rest of the space is decorated like a study. As nothing except for the light-fittings is contemporary, its easy to imagine that it is the home of a Victorian explorer, art collector or man of letters. But why would there be a black alien artefact in their room? The combination of objects sets up a dizzying narrative involving multi-dimensional time-travel. Perhaps said explorer discovered it many decades ago, but it has only now seen the light.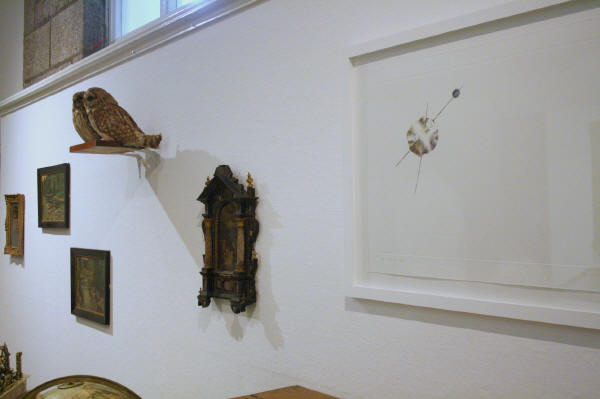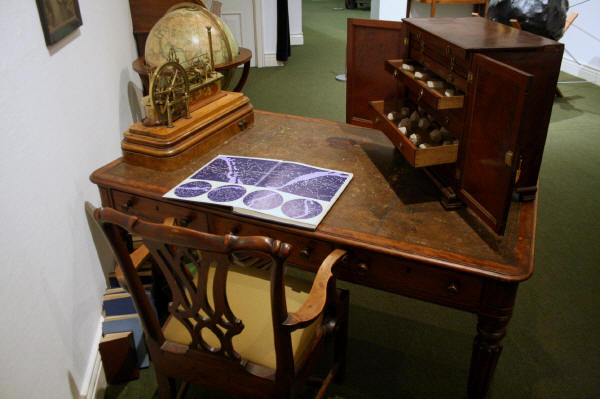 The other objects, chosen by Berriman from the museum's collection, are all unlabelled. Paintings and taxidermy specimens dominate. Nothing too exotic or strange: most have some kind of link to the natural or geological history of Cornwall. Some are rather lovely, like the two owls snuggling up to each other high on the right wall, or the naive religious painting near the entrance, but none of them upstages the central sculpture or gives any more clues as to its function or purpose. There is a hand-out with titles and names on, however. Though the sculpture is simply called 'Object', on the wall is a print by Berriman of a similar form called 'Satellite'.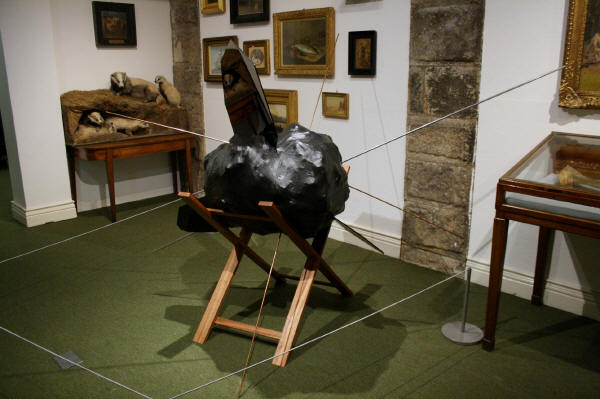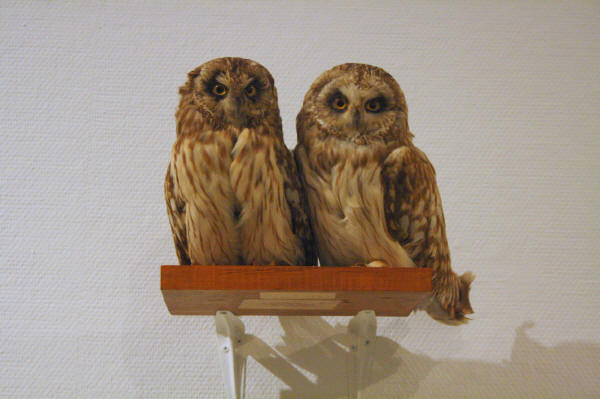 Although she has now relocated to Bristol, Berriman is known to audiences in Cornwall - where she worked for several years - as an artist and curator of vision and energy. As one of the originators of both Eek! and MORE Cornwall she has tended to seek to create a context for her own work that is largely outside conventional exhibition spaces or galleries.
The environment for her sculptures is important because, as on this occasion, they tend to be abstract, directly or indirectly inspired by futuristic or fantastical landscapes and narratives. Such meanings and associations tend to be subtle and mysterious, but become exaggerated and more prominent when encouraged by their context. And here the context works as an artwork in itself, in a way that is smart, memorable and evocative.
Rupert White 11/8/09