Ernest Procter and Newlyn School Artists
St Hilary Church
St Hilary Church in West Cornwall contains numerous artworks created by artists associated with early 20th Century Newlyn School. The works were commissioned by the vicar, Reverend Bernard Walke with the majority, including the black and white crucifix, the pulpit and two relief works on copper executed by Ernest Procter. Other artists include Dod Procter, Norman Garstin, Alethea Garstin, Harold Knight, Harold Harvey, Roger Fry and Annie Walke. In 1932 the church was vandalised by Protestant extremists who were opposed to Walke's Catholic sympathies.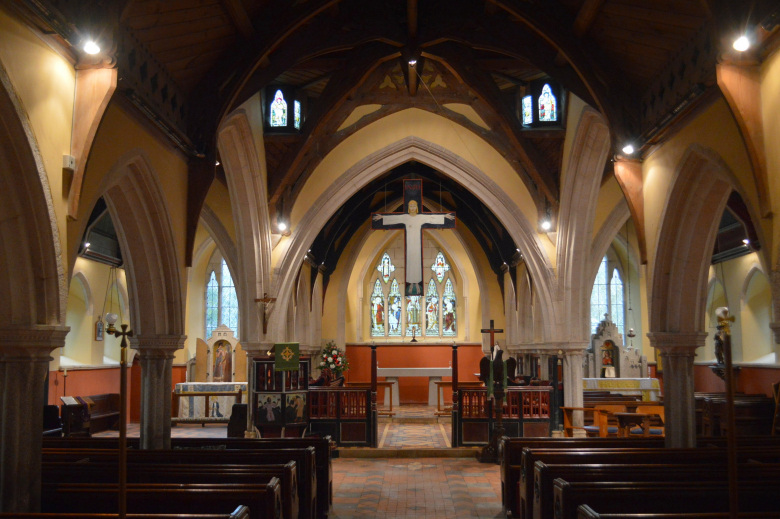 The Crucifix (Ernest Procter (1916))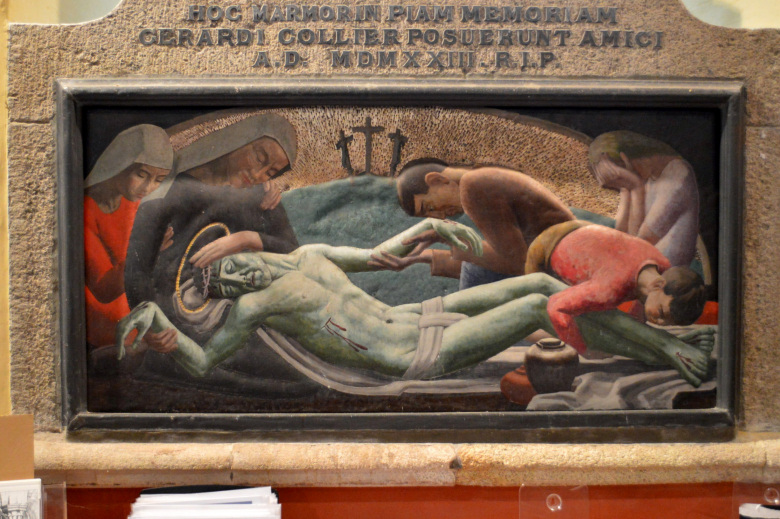 The Deposition (Ernest Procter - painted on copper)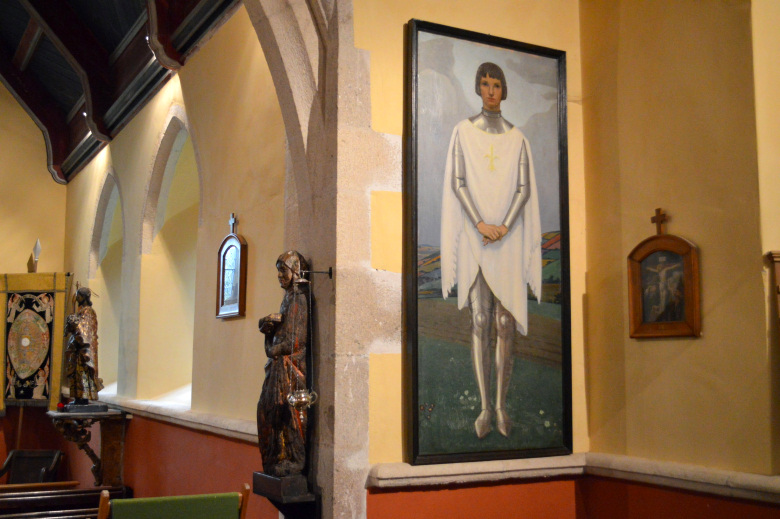 Joan of Arc (Ann Walke c1920)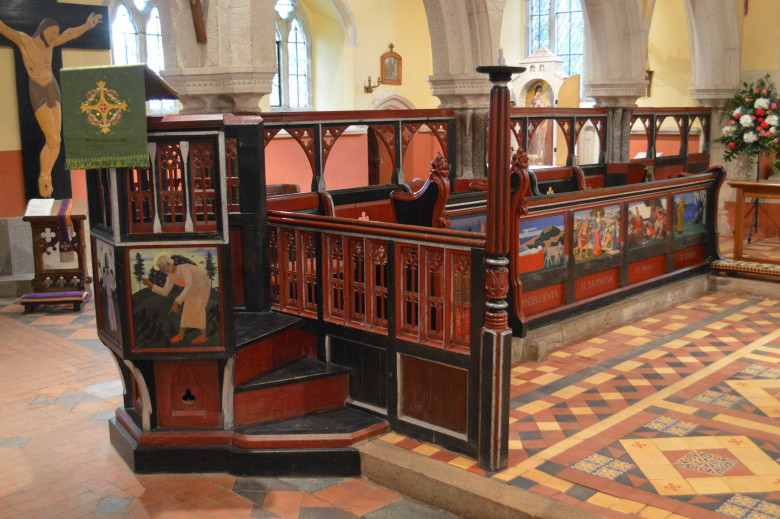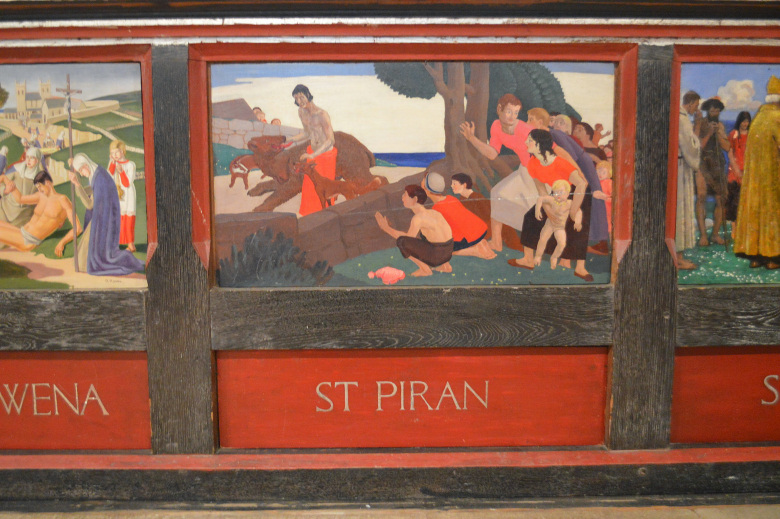 St Piran (Harold Knight?)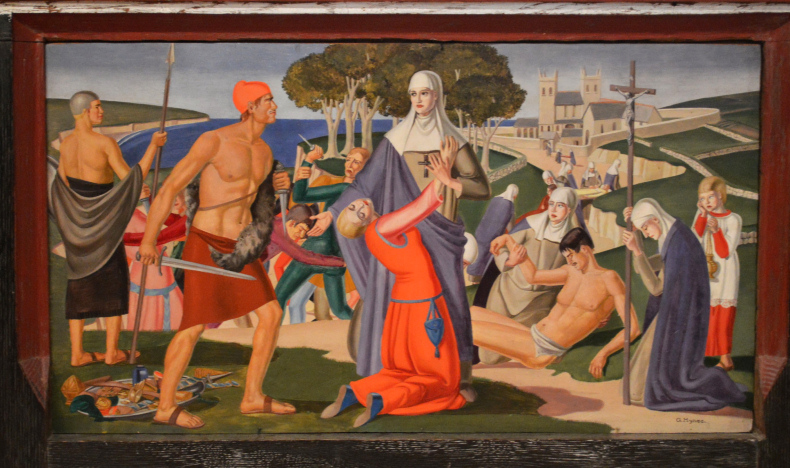 St Morwenna (Gladys Hynes)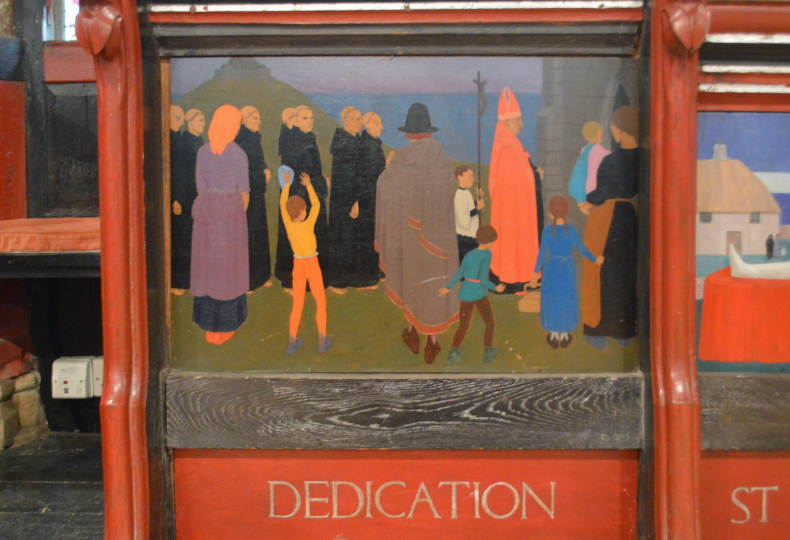 Dedication (of St Hilary Church by the monks of St Michaels Mount - Anne Walke)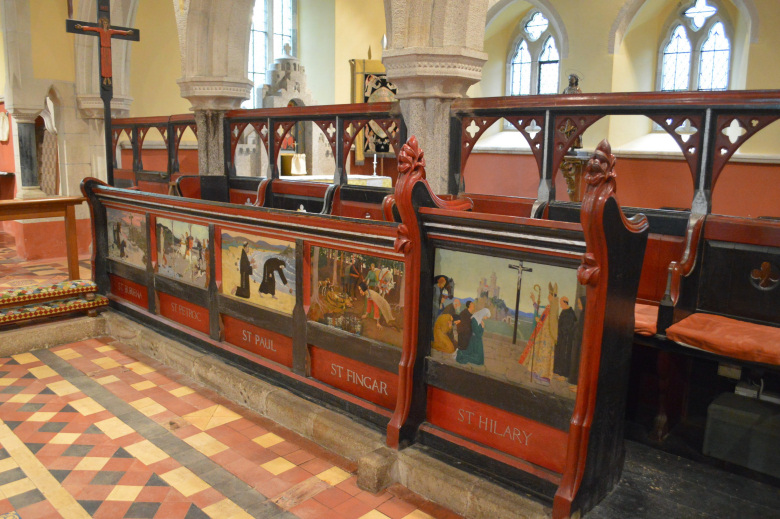 St Paul, St Fingar & St Hilary (Harold Harvey)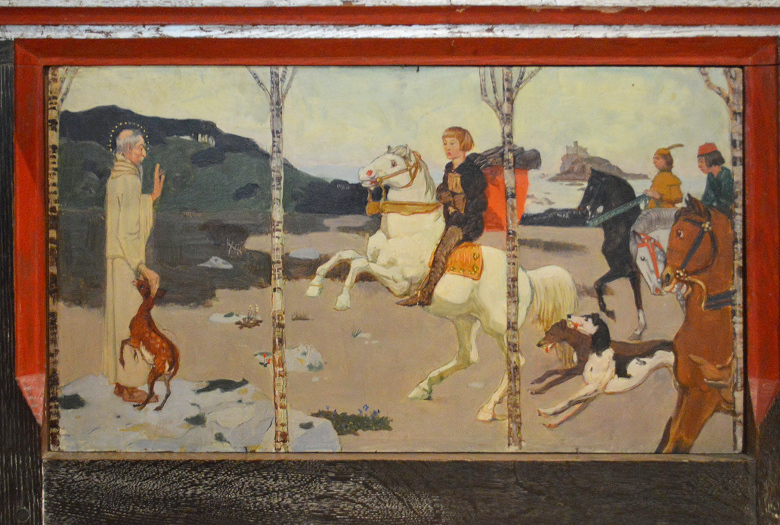 St Petroc saving a fawn (Norman Garstin?)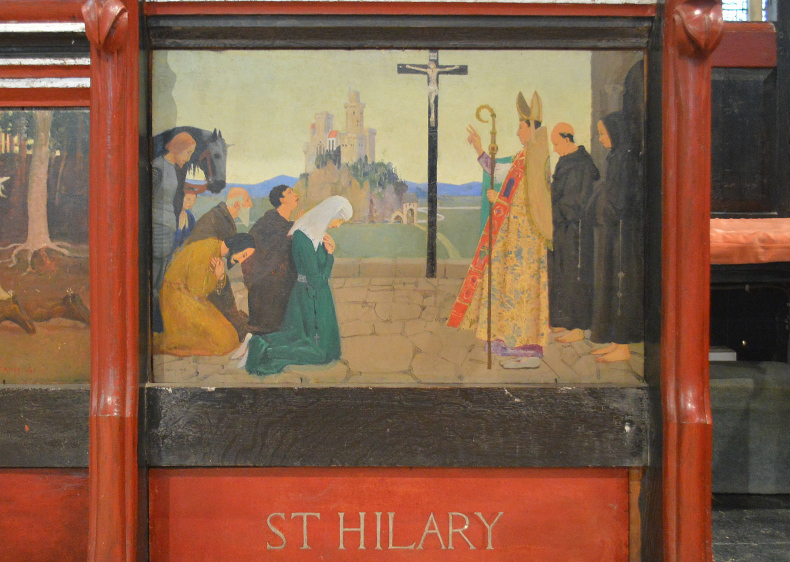 St Hilary in Poitiers (Harold Harvey)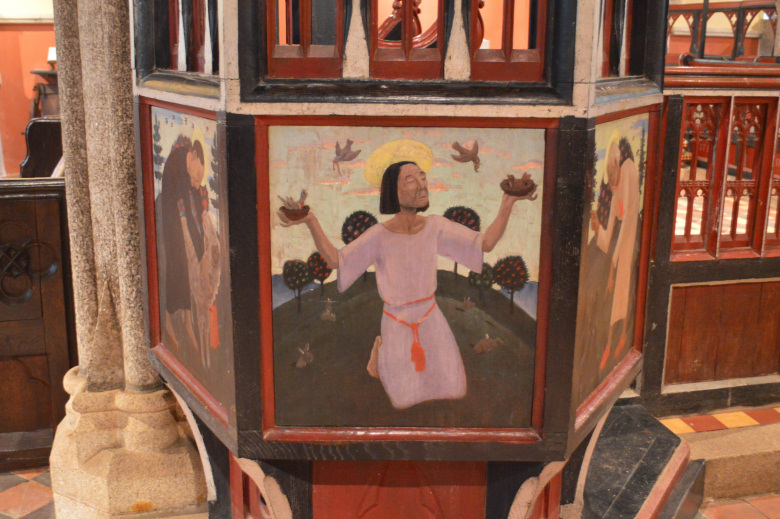 St Kevin (with birds making nests in his upturned hands - Ernest Procter). The other two panels on the pulpit depict St Mawes and St Neot.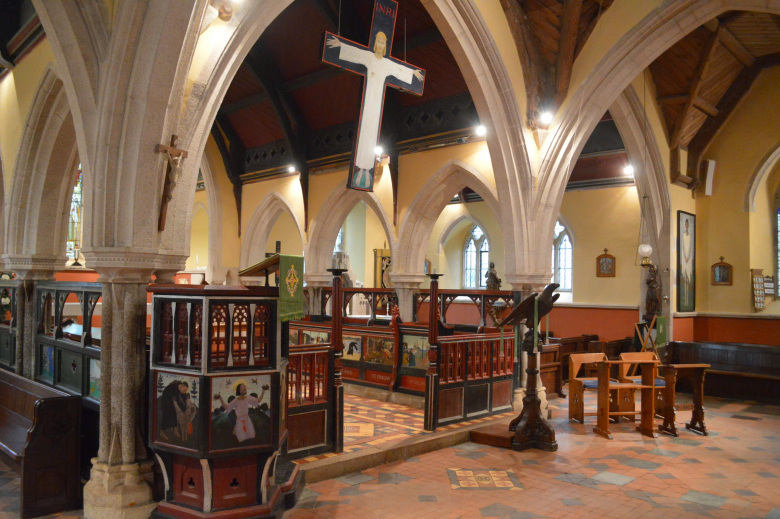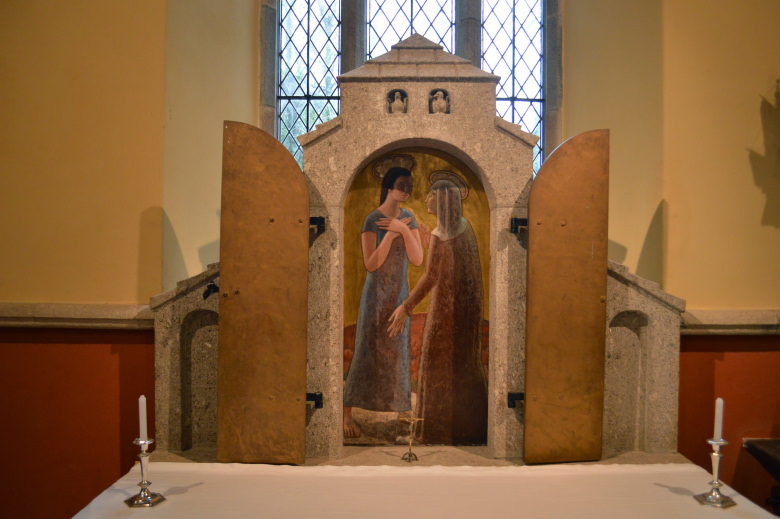 The Visitation (Ernest Procter)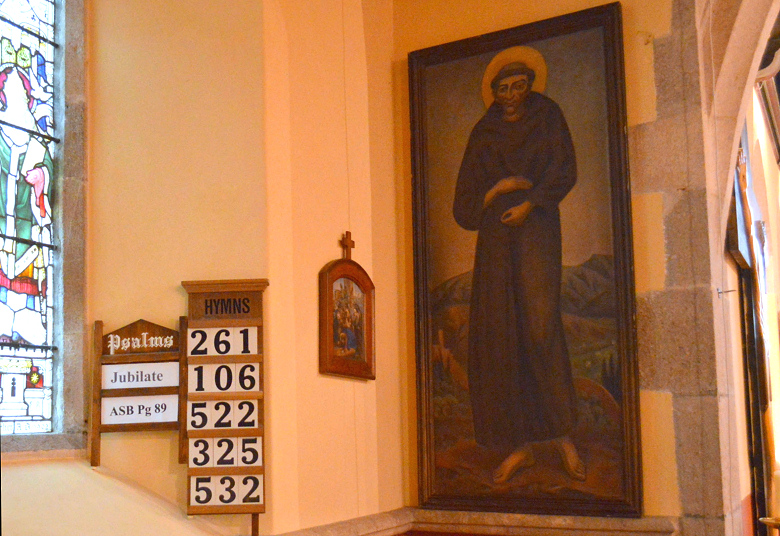 St Francis of Assisi (right- Roger Fry)
Photos copyright artcornwall.org. Thanks to Caroline Baker for information on artworks.