St Agnes and the Crucible of Terror
Rupert White
In winter, and indeed at other times of the year, the deep valley east of St Agnes village known as Trevellas Coombe can seem forlorn and even apocalyptic. As you approach it down a steep, narrow road, you notice little in the way of flowers, trees or vegetation. Instead derelict mine workings rise up from the rocky ground and dominate the scene, their heavy masonry silhouetted against the horizon.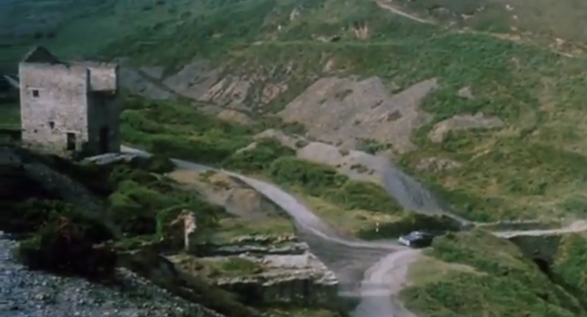 Fig 1. Trevellas Coombe with Blue Hills engine house as it appears in the opening scenes of the film.
Tin mining had taken place here since at least the early 1700s and Blue Hills tin mine, its name referring to the colour of the stone in the area, was the last of a series of mines established in the valley. Then, three quarters of a century after Blue Hills closed, the rock-strewn beach and industry-scarred lower levels of Trevellas Coombe were used as the prime location for the British horror film 'Crucible of Terror'. Though flawed in many ways, this low budget production is a good example of Cornish Gothic[1], and as such anticipates more recent productions, such as 'Enys Men'.
Ted Hooker, the director, apparently had a holiday home in the St Agnes area, and after writing the script with producer Tom Parkinson during 1970, decided that Trevellas, with its crumbling mine-buildings and piled up shards of slate and shingle, would be the perfect setting for the film. Speaking to a magazine in 1973, Parkinson said "It's one of the most God-forsaken, desolate places I've ever seen or heard of. Its only approach is a winding footpath down 300-foot cliffs." [2]
Filming took place over six weeks in 1971. The main character, Victor Clare, played by Radio One DJ Mike Raven[3], is a handsome but morose figure: a hard-to-like misogynistic artist with neatly clipped beard who lives in the valley.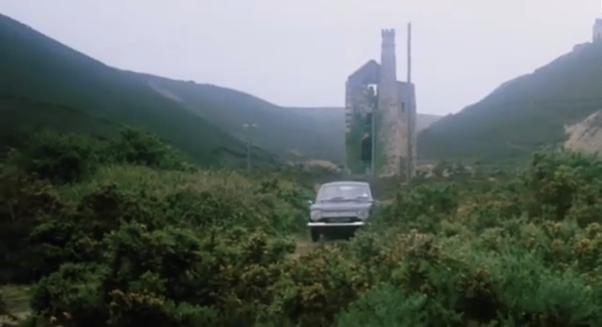 Fig. 2. Wheal Ellen engine house near Porthtowan, with its castellated chimney. This second Cornish location was used because the nearby Wheal Basset Farm served as Victor Clare's house and studio.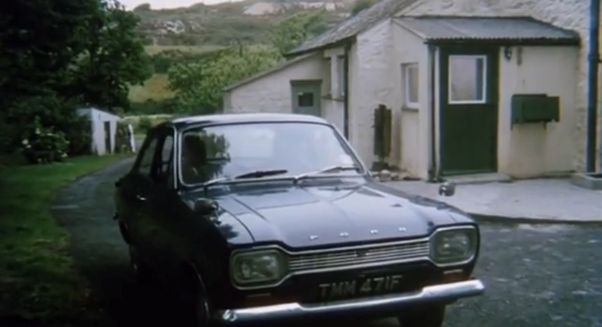 Fig. 3. John's Ford Escort pulls up outside Victor Clare's house, Jericho, or Wheal Basset Farm near Porthtowan, for the first time.
In the opening scenes, we see him creating a life-size sculpture by fatally pouring molten bronze into a cast containing a living woman. When shown in a gallery in London, this sculpture, as well as some of his paintings, creates much interest, so John, an art-dealer (played by James Bolam - later one of the 'Likely Lads') visits Victor in Cornwall, wanting to sell more of his work. John is accompanied by his wife, Millie (Mary Maude), and by Victor's alcoholic son Michael (Ronald Lacey), and as they arrive we see them in a dark blue Ford Escort that follows the road as it winds down the side of Trevellas Coombe (fig 1).
Then, as it passes Blue Hills engine house, the camera angles change and the engine house at Wheal Ellen near Porthtowan is substituted instead (fig 2). The continuity between the shots is quite convincing and can be missed on first viewing. However, looking more closely, Wheal Ellen, unlike Blue Hills, has a chimney with an unique 'castellation' at the very top. This cinematographic sleight-of-hand allows for a clever location change, however, such that Wheal Basset Farm, a modest two storey stone building near Wheal Ellen, can be used for the external scenes of the artist's house (which, incidentally, is referred to as Jericho in the script) (fig 3)[4].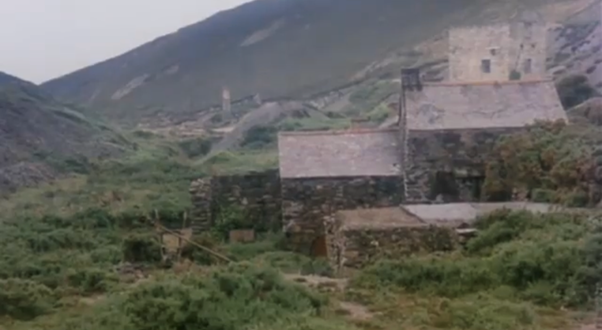 Fig 4. The semi-derelict buildings referred to in the script as the site of the evil Victor Clare's forge. Now home to Blue Hills Tin jewellery company.
The odious Victor is obsessed with the transient beauty of youth and is eager to discard his old model, Marcia (Judy Matheson), who lives in the house together with Victor's wife (Betty Alberge) as part of a strange, dysfunctional family. Much of the subsequent plot involves Victor relentlessly pestering Millie, John's wife instead. Intending to use her for another 'live casting' he tries to persuade her to pose for him, and she - mostly - manages to evade his clutches, but at one point he follows her down the valley. After she has gingerly picked her way across the gravelly waste, he chases her into a network of mine shafts through the round cave entrance still visible at the east end of Trevellas Porth. Both nimbly climb the sheer rocks there, Victor saying: Those caves lead to the old mine workings...they stretch for miles…if you were to get lost in there you'd never get out!!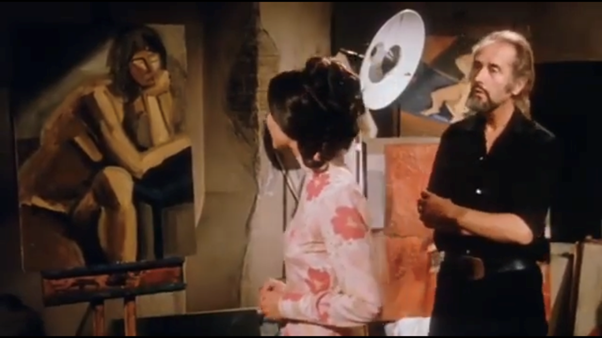 Fig. 5. Victor in his studio making some initial overtures to Millie: 'The years are rushing by… soon even your exquisite loveliness will fade'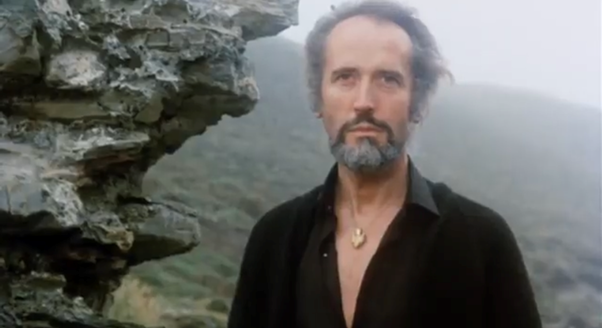 Fig. 6. Victor following Millie down the misty valley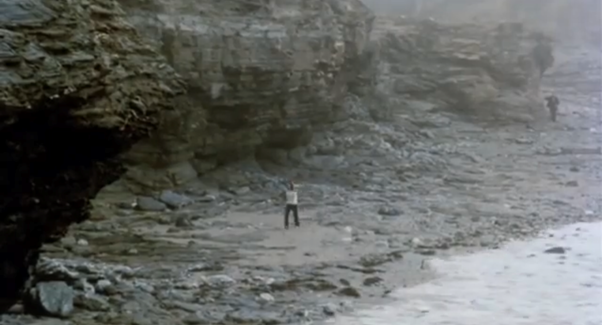 Fig. 7. Victor pursuing Millie onto the beach at Trevellas Porth. They are about to climb into the cave.
Alongside this main story-line, which involves lots of dialogue but little 'action', is another which is bloodier and more visual, but rather far-fetched. During the film we see various members of the cast being bumped off by an unknown assailant. For example, shortly after a sequence with two of the female characters on the beach, Victor's alcoholic son, Michael, is killed in the shallow seawater nearby.
Unfortunately these murder sequences, though gory, seem gratuitous and largely nonsensical, especially as they go unnoticed by all the other characters. However, during the final frames it is explained that Millie was the murderer all along. Thanks to her yellow kimono, she had become, implausibly, possessed by the spirit of 'Chi San' the original victim of Victor's bronze casting.
'Crucible of Terror' opened on 13th April 1972, and was a commercial and critical failure. Watching it on Youtube fifty years later, however, it is interesting for a number of reasons. In particular its depiction of Cornwall is striking and different. Earlier examples of Cornish Gothic (eg 'Jamaica Inn' and Hammer Horror's 'Plague of the Zombies') rely largely on stage sets, whereas 'Crucible of Terror' was one of the first productions of its kind to be filmed on location.
Certainly the landscape is an important component of the film, and rather than being an attractive holiday destination, it is a landscape that is experienced as strange and alienating. For example shortly after they've arrived Victor's son, Michael, asks John the art dealer what he makes of Jericho, or Trevellas Coombe. John says: It's very beautiful. It's very strange. You weren't kidding when you said it's remote. It has a weird atmosphere. Victor's son, referring to a mining disaster replies: That's the souls of the dead miners…
Its perceived remoteness is significant, and is used to help explain Victor, the artist's, eccentricities. In the last of a number of drunken tirades, Michael says to his father: You're mad! Mad as a hatter. You know it's just as well you live down here because if you lived in the real world they'd lock you up…
'Crucible of Terror', therefore, has none of the bland cosiness of Rick Stein-type lifestyle programs, nor the easy romanticism of Poldark. Instead it's distasteful and unsettling: a film from the golden age of folk horror that hauntologically recalls the era before Netflix and the internet. It also offers a representation of the clichéd Cornish artist that is refreshingly disturbing and perverse.
Admittedly, judging it by conventional standards, however, it's not a good film: its plot and its script just have too many holes, and its characters are generally very unlikeable. Yet poorly-made films, and especially low-budget horror, can be disorienting and have an amoral and abject quality[5] which, for serious aficionados of the genre, can add to their appeal. Whilst attracting many negative reviews, the film still has many fans, in this country and abroad. These three reviews, for example, are from letterboxd.com:
British proto-slasher with one of my favorite archetypes: the tortured, mad, narcissistic, superficial artist who is portrayed in the only acceptable way...flamboyantly over-the-top.
Discount Christopher Lee plays discount Vincent Price in discount House of Wax.
Why do people hate this movie? I honestly don't understand. I know I have low standards but I legitimately loved this movie. I loved Mike Raven's cheap attempt at a Christopher Lee villain. I loved the British seaside location. I loved the freaky family, the creepy house, the amazing caves, the look, the feel, the script. I just LOVED this movie.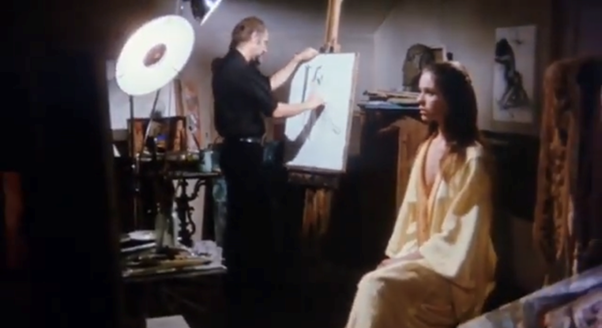 Fig 8. Towards the end of the film Victor finally persuades Millie to pose for him. She is wearing a magical yellow kimono.
After 'Crucible' Mike Raven did some TV work, then collaborated with Tom Parkinson again in 'Disciple of Death', another film made predominantly in Cornwall, though this time in the Boscastle area[6]. Mike, indeed was much more involved in the production of this second Cornish horror, and already knew North Cornwall, having bought a tumbled-down holiday cottage in Lesnewth in the late sixties.[7]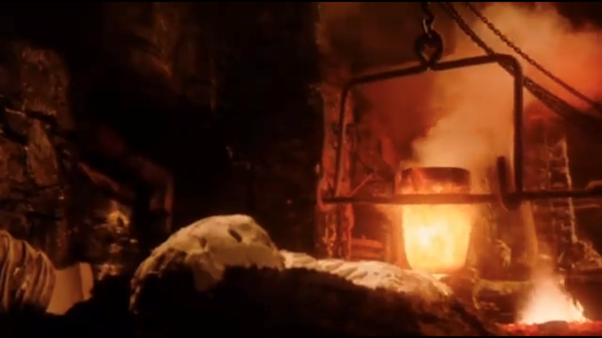 Fig 9. Inside Victor Clare's forge. A living model, encased in plaster, is about to have molten bronze poured on her. When lit the forge emits an ominous orange glow.
When 'Disciple of Death' also failed at the box office, Mike moved to Cornwall more permanently, settling near Blisland at the picturesque South Penquite Farm, not far from the potter Michael Cardew in St Breward. Alongside farming, Mike, who had reverted to using his birth name Churton Fairman, also took up sculpture though, readers will be reassured to know, he tended to work with wood and not bronze, and with abstract not realistic representations of the human form.
Although he died in 1997, his family still live at the farm and run a popular and much loved campsite.
With thanks to everyone on social media who helped me identify Wheal Ellen from stills taken from the film.