Falmouth
Henry Scott Tuke, famous especially for painting boys and young men, was brought up in Falmouth. Later in his career, at the end of the 19th Century, he bought a cottage in Swanpool where he would spend summers working in and around the local countryside.
The Art School in Falmouth has been an important centre for creativity in the county, and as well as training young artists, it has also provided teaching jobs for more established ones. A good example is the hyper-realist painter Diane Ibbotson who taught there during the 70s and 80s (right: 'Star-shine')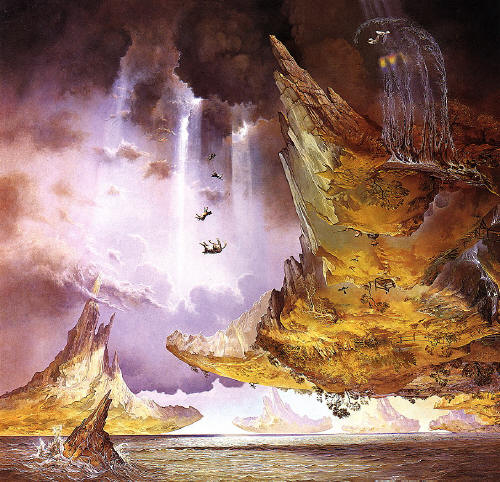 Other artists associated with the Falmouth area include world-famous fantasy artist Patrick Woodroffe, championed by Roland Penrose in the 60s, who has lived locally for 30 or more years (left: the Coastal Footpath).
Falmouth was also the centre of operations for Tony 'Doc' Shiels, painter, wizard and surrealist monster-hunter during the 70s and 80s.