David Axtell, Tim Pryke & Alice Mahoney on CMR, fake news and forgeries
Interview Rupert White
CMR in Redruth is over 5 years old now. How did it come about originally?
DA: It used to be Cornwall Media Resource: a video editing facility that was here, downstairs, in the 80's & 90's. Then it was an office for a while.
AM: It became an artist-member initiative about 6 years ago.
Is the building owned by the town council?
AM: CMR is a charity and owns the building. Myself, Patrick Lowry (from Back Lane West) and Ross Williams (from Krowji) are the three Trustees. I am a trustee, as a representative of the membership. We are independent of both Krowji and Back Lane West, but we support each other in many ways.
So CMR is both a building and an artist-group? And people can join CMR?
DA: Yes, they can. Membership is £35 a year.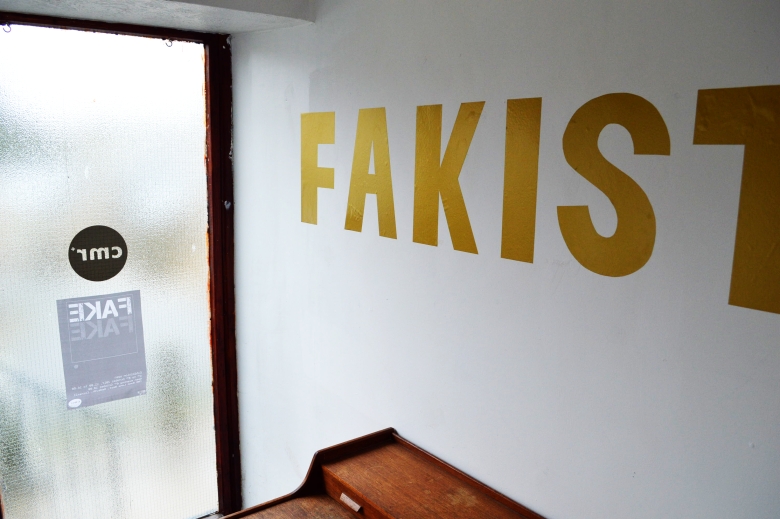 And the group all contribute artworks, but it's just one or two of the group who suggest ideas for shows and do the curating each time?
TP: That's how it generally works. There's a collective decision, and a vote on which theme is of most interest. From my perspective, the building is an opportunity to make site-specific work. So for Inland Art Festival I was interested in the architecture of the space and I made an installation using a ladder between the floors. I'm a painter, but its nice to have the opportunity to stop painting and explore other approaches.
AM: Once a theme has been selected the project starts with a presentation/screening/workshop or event by the person leading the project, which gives members an opportunity to discuss the theme and see if it would be appropriate for them. Members can then book a space in CMR during the weeks leading up to the exhibition to experiment and try out ideas. The person leading the project manages these residencies and curates the exhibition, with other members taking on tasks such as promotion, and possible publications and posters, etc.
How does CMR relate to other galleries and artist-groups in Cornwall? There's nothing else really like it is there?
TP: Not really. Choices and decisions are made through discussion. There's a certain freedom that we have here because there are no curators or gallerists as such. It affords collaboration, that's the key thing.
DA: Whoever comes up with the idea for the show takes on the responsibility to preside over it, curates it, makes choices about where the art is going to go, and keeps tabs on the other artists and where they're going with their journey. But its a collaborative effort overall.
AM: It's a great place to try out ideas outside of your own studio space and learn how to put on events and exhibitions.
As curator of this current show 'Fake', how did you first get involved in CMR, David?
DA: I was introduced into CMR by a friend the artist Donna Mitchell when she was involved in a group show called '4 Directions'. My first exhibits here were with Mary Fletcher, an artist whose show was based on the Bedroom Tax. I had various pieces that linked in with the theme.
What kind of show was Bedroom Tax?
DA: There were also contributions from Alice Mahoney and Fred McVittie, and part of the theme was 'other political art', so it gave me a chance to bring out found objects and assemblages that raised issues such as the costings of the Shard Tower. A wheelchair made from a child's chair with added casters alluded to the cutting of the Disability Allowance. Upstairs were Mary Fletcher's video works; and paintings that contrasted Van Gogh's destitution as an artist were compared to David Cameron's 'spare' second home.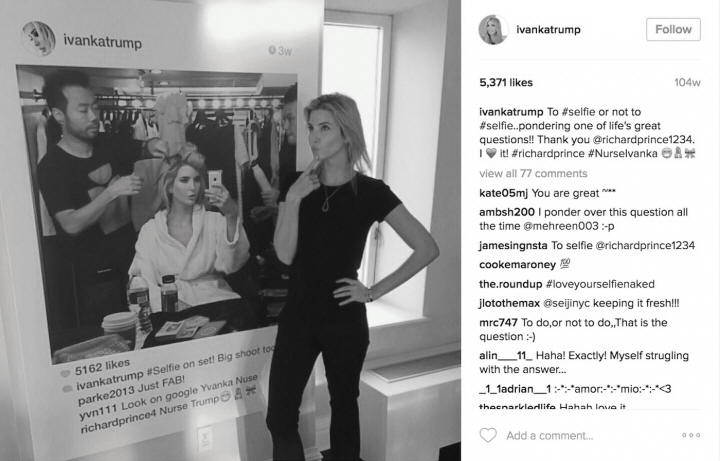 What have been the other memorable shows at CMR?
AM: That's hard to say as there have been quite a few! CMR is ever-evolving with the dynamic of different members each year. There were some very exciting shows early on curated by Liam Jolly and Janet McEwan but the CMR exhibitions as part of Inland Art Festival, curated by Claire English in 2014 and by Merryn Tresidder in 2016, and the 'Everything is F**ked' residency and exhibition led and curated by Stuart Blackmore, were good examples of interesting shows in recent years.
Do you think there is a particular type of artist who is attracted to working with CMR?
DA: We're outsider artists in a way...
TP: I wouldn't say that necessarily. When I first joined you couldn't do a solo show here. It had to be a collaboration and you had to work with other people. Also it was non-commercial and looking at art from a different perspective: not about selling work in terms of landscapes, seascapes, and what have you.
It was about exploring ideas and concepts that are not suited to commercial galleries.
Practice these days is so multi-dimensional. When I was at art school you had to develop a practice in one particular specialism like painting. But this space offers a multi-disciplinary opportunity. It doesn't have to have a style, or a major theme that can be packaged by a gallery. And that provides a freedom.
So how did this particular show, 'Fake', come about?
DA: Of course 'fake news' is in the media a lot at the moment. There is that the Richard Prince artwork, a picture of Ivanka Trump from Instagram earlier this year, that he dissociated himself from. That interested me. At first I didn't know whether the original photo had been commissioned by the Trumps as a portrait, or whether Richard Prince had just nabbed it off the internet. But she bought it off him, and then he subsequently gave her her money back and disowned it, saying it was 'fake art'!
Another influence was an Orson Welles film 'F for Fake', about the forger Elmyr de Hory. So there was that film, and there was the 'Manifesto' film with Cate Blanchett. She became 13 different characters for it. Recent TV programmes like 'Fake or Fortune' highlight aspects of known artistic trickery. John Myatt who is a British painter-forger that made forgeries in the 80's. He now bases his work on saying 'I will produce fake work for you', and you know that is what you're getting is a Myatt copy.
Gavin Turk is the British contemporary artist I most associate with appropriation art.
DA: Yes, I'm interested in his take on detritus that would normally be discarded but instead become objects to savour.
You also played 'The Next Rembrandt' film in your talk, where a new Rembrandt painting was made by computer.
DA: There's software now that can copy and imitate an artist completely. It's another form of mimicked reproduction. A superimposed surface likeness without any true depth of meaning.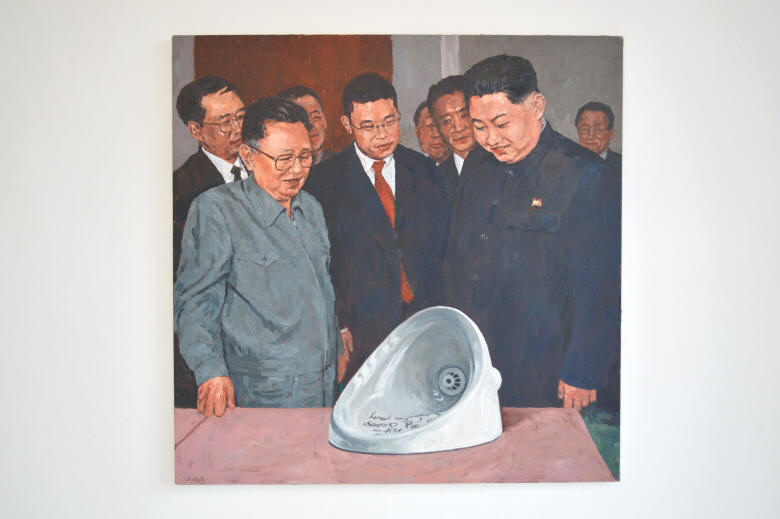 So there are lots of levels of fakery, and that's reflected in this show.
DA: Thinking about my own work, there's the phone readymade 'Pray here', and 'Chekhov's Gun' signed by Anton Chekhov himself, 'Fake Girlfriend' and the Kim Jong Un painting where he is looking at a urinal signed by Lady Gaga. Yes, they all jump between different ideas of the fake.
Your name is not by these works. And in fact all the gallery labels in 'Fake' are misleading in some way.
AM: Almost all the labels deliberately mislead and sometimes confuse the audience, so that they are not sure what is real and what is fake.
And some of the works are under false ids.
DA: I saw an advert by Paul Smith where they have paper bags over their heads. I thought it was a playful idea to adopt and said to everyone 'maybe we can do a photo-shoot and disguise ourselves with paper bags'. Alice (Mahoney) said 'that's like Saul Steinberg's work'. He was a cartoonist from 40's. We decided we may as well keep our identities hidden. Ron Ford came up with the idea of the Fakists Manifesto and the fictitious Cork Street gallery ('Gallery 13'), and it was nice to put it all under that umbrella, and to produce a catalogue too.
see 'exhibitions' for documentation of 'FAKE' at CMR
http://cmr-projectspace.weebly.com/
7/10/17