Clive Adams on Arnolfini, Mostyn and CCANW
Clive Adams is currently director of CCANW (Centre for Contemporary Art and the Natural World), and has worked as a curator since the early 1970s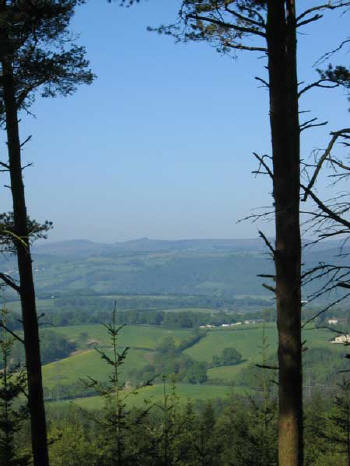 We will go on to discuss CCANW, and related issues, but before we do it would be helpful if you could say a few words about yourself and your own background. How did you discover art and who or what were important influences on you when you were younger?
I suppose my interest in art at school had more to do with the kindness of my teacher than anything else.
Having grown up in Fulham in the Sixties with a real working factory chimney at the end of our garden, gaining a place at Bath Academy of Art - then based at Corsham Court - was like arriving in Heaven. Although studying Visual Communication, my greatest interest was in Printmaking. Michael Craig-Martin had just come over from America to teach and he was a great influence, but there were so many artists teaching there - Peter Blake, Howard Hodgkin, Richard Smith - and I became friends with many. Another good friend and student, Tony Stokes, went on to found Garage gallery in Covent Garden. I went on to a post-graduate course in printmaking in Brighton and then run the printmaking course at Derby.
I was saved from a career in printmaking by a call from Jeremy Rees, Director of Arnolfini, who was looking for someone to run the exhibitions programme at an over-modest salary. Jeremy remembered me from Corsham as he had taught me typography. We spent a year in 'W Shed' in the Bristol Docks - where I met my wife Jill - before moving into Bush House, Arnolfini's present home, with an opening exhibition of the work of Howard Hodgkin
So you were at the Arnolfini pretty much at its inception. I understand you put on exhibitions by a number of important artists, not least by Richard Long and Robert Smithson in consecutive years (76 and 77). Most people think of them as the original Land Artists, Long in Europe and Smithson in America. What are your views on their importance?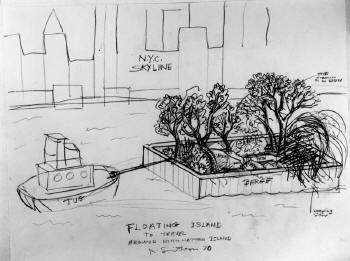 Actually, considering that Richard came from Bristol, Arnolfini came rather late to his work. My interest - as a curator - in work that engaged with the non-urban environment and in conceptual, site specific, art came about, in part, as a reaction to the Peter Stuyvesant "Sculpture in the City" project which was presented by Arnolfini in Bristol in 1972. The Smithson show was of drawings, of largely unrealised projects, and was organised by the Arts Council.
The best known, probably, being Floating Island which was realised posthumously recently (picture left)...
Inevitably, the work of both Long, Smithson and other "Land" artists were also reactions to what had gone before, and a reflection of their own times. Both had strong, unique visions - on the surface similar, but really quite different.
Moving on to become director of Mostyn Art Gallery (picture below) in 1979, you supervised the restoration of the gallery, and established it as arguably Wales's leading public exhibition space. Did you have a sense of having a different audience for art in Landudno? Do you remember Welsh national identity or cultural identity being an issue perhaps?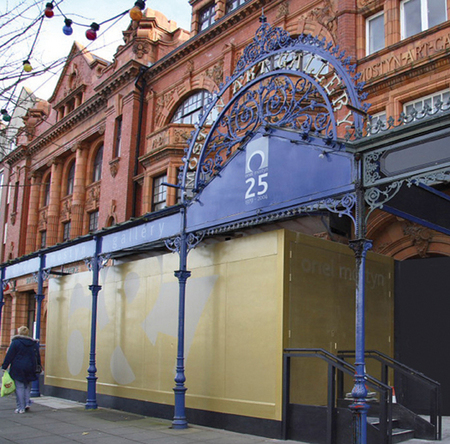 Mostyn was a challenge and one Director had already left before it opened.
Of course, Welsh National identity was something I took pains to consider. At that time, the National Museum of Wales seemed to have more interest in Rubens than in the history of art in Wales so I decided to do both historical and contemporary exhibitions.
We've talked about Richard Long and his unique vision, developed in his teens, well, we have to remember that Turner made some of his most original work at the age of only eighteen when he first visited Wales. That was one of the reasons that I organised "Turner in Wales", bringing back many works to the Principality for the first time. My idea was to imagine Turner as a young, innovative artist.
I can imagine that curators might have similar challenges in eg St. Ives and Newlyn where there has been an earlier history of artistic production. It's all a matter of balance, diplomacy and understanding your public.
You moved again in 1985, this time to work in London at the Fabian Carlson gallery. At the time in London there had been something of a revival of figurative painting, but there was also the first stirrings of the yBa movement. One of the important features of yBa was its rejection of the British tradition of landscape art. How do you feel this landscape tradition has fared in recent decades?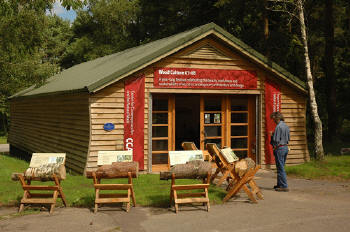 I moved to work in a commercial gallery because I wanted the experience of supporting myself - and artists - without the help of grants. I took particular responsibility for developing the early career of Andy Goldsworthy, to whose work I had been introduced by David Nash.
I imagine the YBA group were more interested in new ideas, rather than a rejection of old ones - such as the concept of "landscape". "Landscape" has always seemed to me a very inadequate way of looking at the complexity of nature, of which we are a part.
Can you expand on this? What else was happening for you at this time?
During the 90s, I became both increasingly concerned with environmental and social issues, and disillusioned with the direction in which much contemporary art was heading. I wanted to encourage a new generation of artists and curators to use the Arts to re-address our responsibilities within Nature - as a time when climate change was forcing us to question the way we live in the world.
Which
brings us finally to CCANW (

Centre for Contemporary Art and the Natural World) which you founded with your wife, and which

opened in 2006 in Haldon Forest Park near Exeter (project space: image above). It seems to have been another quite drastic change of scene for you. What is distinctive about CCANW and what are your aims for it?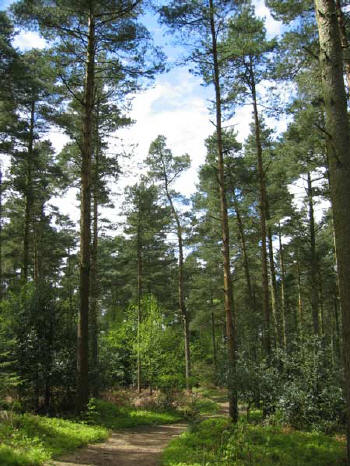 CCANW' s decision to set up a Project Space in Haldon Forest Park (picture right) was encouraged by the potential of a partnership with the Forestry Commission and a chance to establish ourselves in stages. We were not interested in using the forest as a sculpture trail but we are interested in promoting the environmental benefits of using local, sustainably grown timber in architecture and design. This was the focus of our "Wood Culture" programme that ran for eighteen months. Of course, we have also organised many other exhibitions and activities, across all the art fields. Next year, our focus will be on "Fashion and the Environment" over which we are collaborating with the London College of Fashion.
One of the other attractions of Haldon is that it now attracts around a quarter of a million visitors a year, so the potential for CCANW to engage new audiences with the arts and, at the same time, to interest them in enviromental issues is considerable.