Brian Stewart on Falmouth and Falmouth Art Gallery
Brian Stewart is curator of Falmouth Art Gallery on the Moor in Falmouth
How long have you been curator at Falmouth Art Gallery, and did you come to it from a similar job upcountry?
I have been Curator at Falmouth Art Gallery since 2000. I was previously at Canterbury Museums and Christie's, The Auctioneers.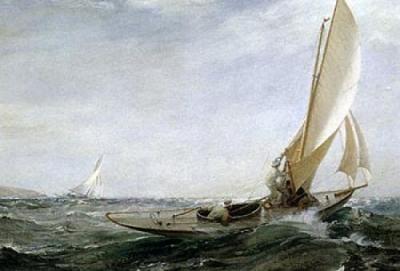 What are your views about the art scene in Cornwall generally and in Falmouth in particular?
The art scene in Cornwall is one of the most vibrant in Europe. There are a huge number of high quality, professional artists working in the county – far more than galleries in Cornwall can possibly show. Fortunately, many exhibit regularly outside the county and throughout the World.
Is there still something distinctive about Falmouth artists and if so what is it? Is the history of art in the area important, and if so can you describe this?
Falmouth has been an important area for artists since the late 19th Century when Charles Napier Hemy RA (above) and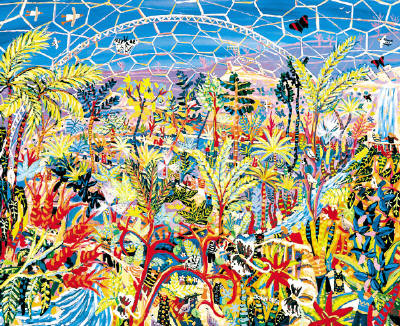 Henry Scott Tuke RA were hugely influential.
Since then Falmouth College of Art (now University College Falmouth) has ensured a fresh intake of innovative artists. Some, like Tacita Dean and David Nash, have now left the area, but nevertheless the town and its surrounding area has had a profound effect on their work.
Falmouth is also the centre of the universe for automata makers who export their work all over the world. I think that the exciting thing about the Falmouth art scene is its individuality. There is no 'school', 'style' or 'colony' but instead there is a wide and diverse range of art available. Artists exchange ideas in a very individual way.
So who are the most significant or interesting artists in the Falmouth area now, and what can you say about them and their work?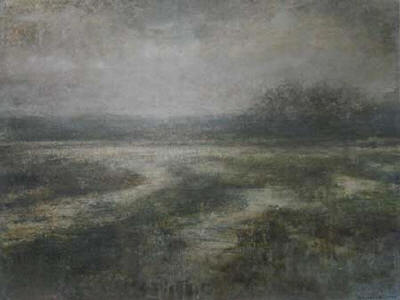 There really are too many artists to select the highlights.
However, there is currently the older generation, including Francis Hewlett, Patrick Woodroffe, Diane Ibbotson, John Raynes, Grace Gardner (bottom), Philip Hogben and Ray Atkins to name just a few. All are still continuing to progress and doing some of their best work. From the younger generation of artists there is a large number of prize winning artists including Susan Boafo (below), Ashley Hold, Mark Webster, Benjamin Warner (left), Tim Shaw, Jamie Medlin, John Dyer (above) and Mary Mabbutt.
And what about the automata makers?
Peter Markey, who was the art teacher at Falmouth School, was involved in Cabaret Mechanical Theatre, and is regarded as the 'father' of the Falmouth automata makers, encouraging many of his pupils in the art.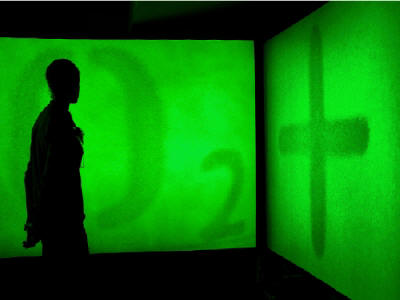 Peter is represented in the collection. Other important automata makers in the collection include Paul Spooner, Keith Newstead, Anthony Crosby, Carlos Zapata and Patrick Bond.
Is Falmouth Art Gallery the only municipal gallery of its kind in Cornwall - apart from the Galleries in the Museum in Truro?
No. Don't forget Penlee House Gallery & Museum is another excellent municipal gallery showing mainly historical works. The RCM in Truro, Penlee and Falmouth Art Gallery are the only other municipal galleries in Cornwall. We all work closely together to encourage cultural tourism and help regenerate the Cornish economy as well as putting on many activities for the local community.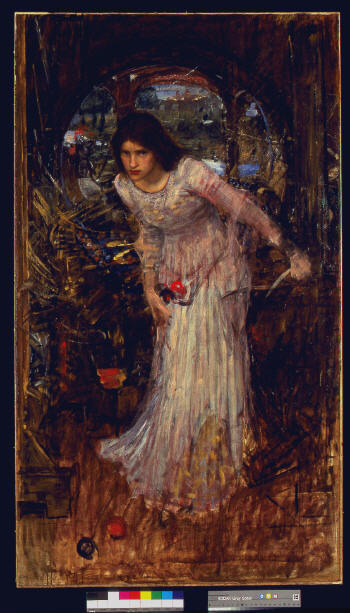 What are the key works in the Falmouth Art Gallery collection? Presumably most of these works are gifts or bequests?
The most famous work, which is known worldwide, is The Lady of Shalott by John William Waterhouse RA (1849-1917) (left). It was given by Alfred A. De Pass the gallery's most important benefactor. Other important works in the collection include Trevor Bell, Sir Edward Burne Jones, Henri Matisse, Henry Moore, Sir Alfred Munnings, Kenneth Newton, Ben Nicholson, Harry Ousey, Pablo Picasso, Man Ray and George Frederick Watts.
And what kind of philosophy or approach do you take to running the gallery? For example what considerations do you have when programming exhibitions there?
We favour thematic exhibitions that allow us to reflect the rich diversity of art in the area. We try to place Cornish art in an international context to show how well the Cornish art stands up to being hung besides by Picasso, Matisse, Henry Moore etc. This year we are going to be showing Cornish art alongside the very best contemporary African art (Africa calling exhibition19 July – 13 September 2008).
We try in our exhibitions to create a wide number of 'entry points' for all ages. We like to juxtapose works in challenging and interesting ways, rather than show work chronologically with a set text.
The gallery has also gained national recognition for its innovative education programme. It has won or been nominated for fourteen major awards in the last five years, including winning The Guardian's Family Friendly Museum, the Interpret Britain Award and the Heritage & Museums Excellence Award. It also mounted the lowest budget project ever to be nominated for Britain's biggest arts prize: The Gulbenkian Award.
Images from top to bottom: Charles Napier Hemy, John Dyer, Benjamin Warner, Susan Boafo, & John William Waterhouse
More to come on the automata-makers...