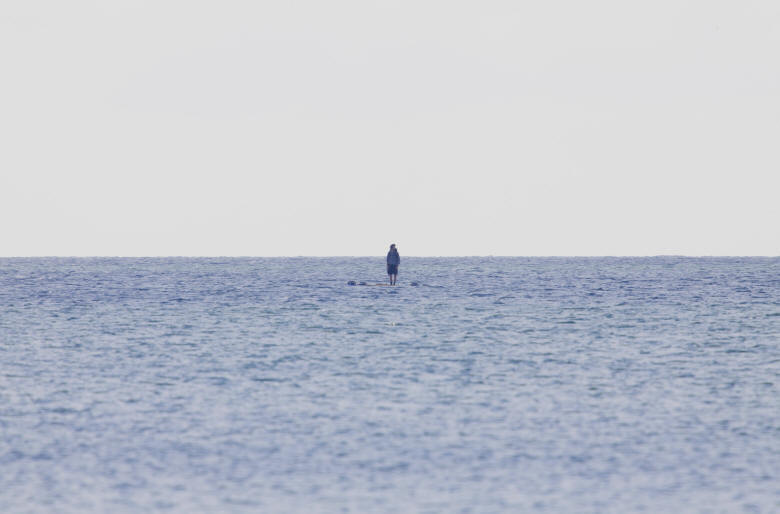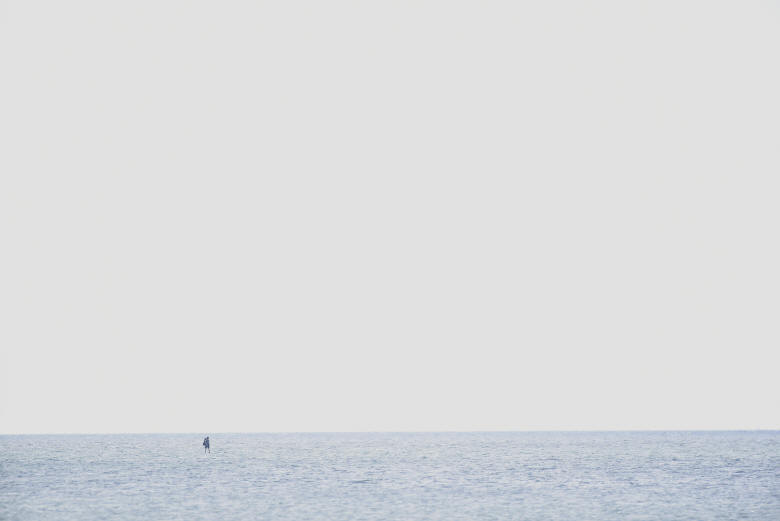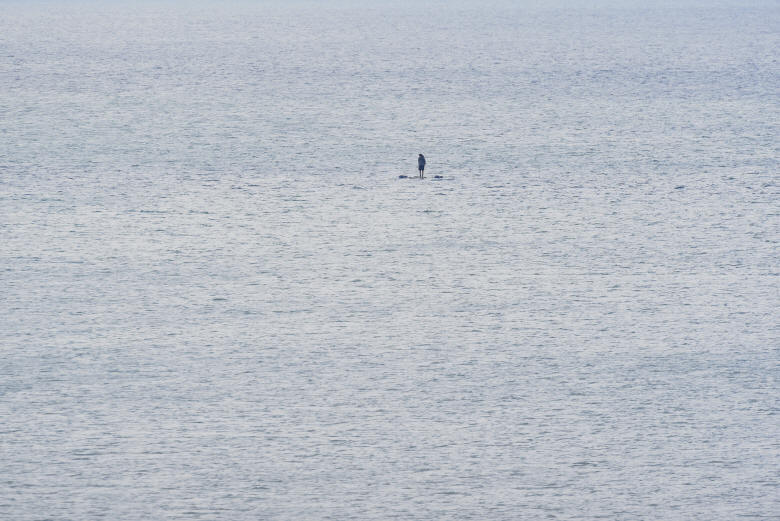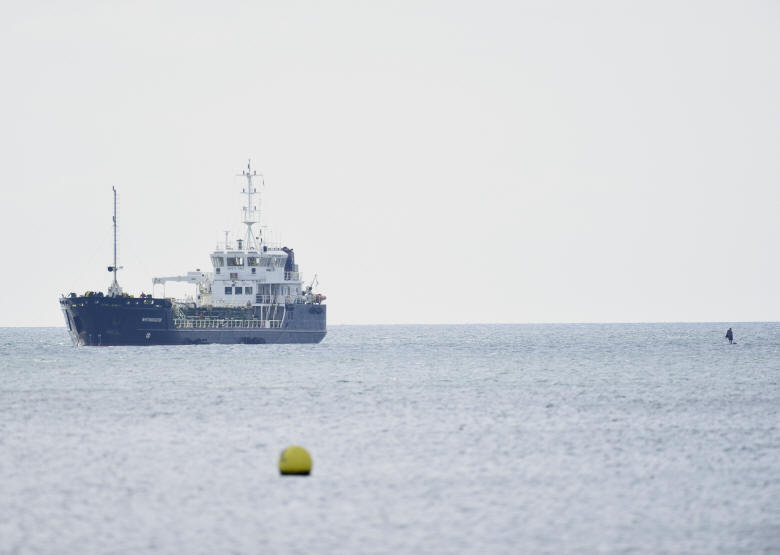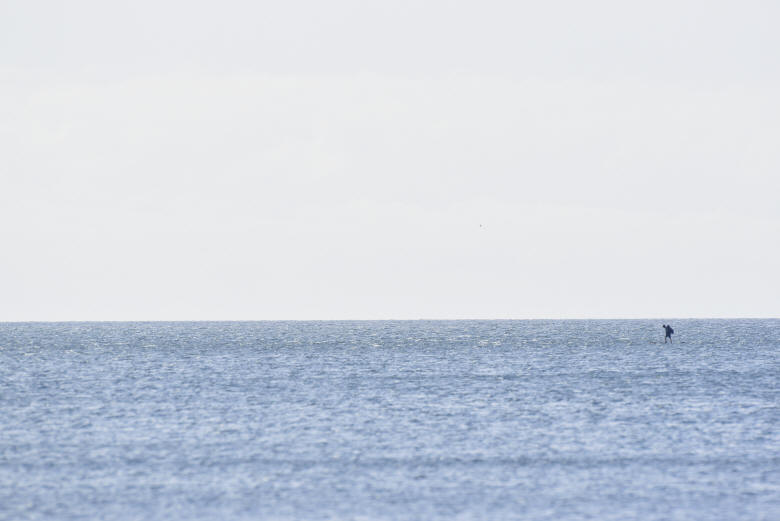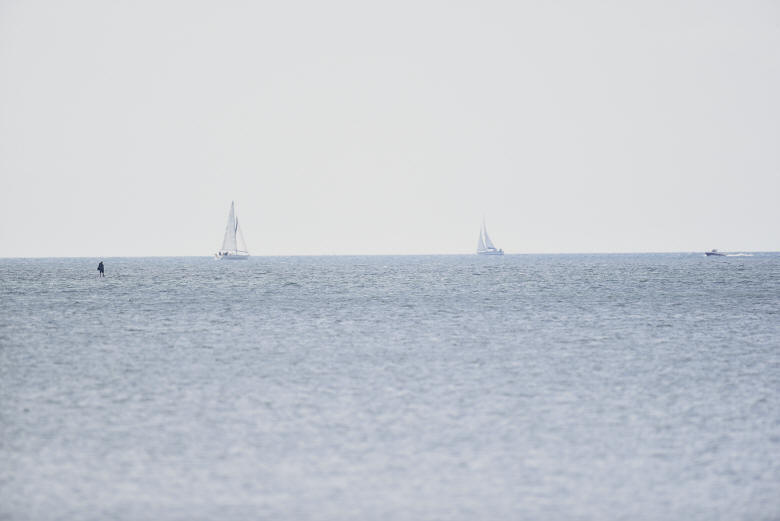 A Balance of Precaution and Precariousness
I envisaged walking alone all day, with pace and intent, as if trying to reach a distant goal. I planned to stop only for sustenance and to use a sextant at midday to take a reading of my position. This walk was to take place on a treadmill held within a raft, drifting with tide and wind, out across Gyllyngvase Bay in Falmouth.
This idea was realised in 2015 for a commissioned performance entitled Walking Still: a Drifting Pursuit. The ambition was clear, but a few important details actually manifested themselves quite differently on the day. Before the performance I had to produce a detailed risk assessment to ensure the accompaniment of a qualified safety boat which enabled permission to be granted from the Falmouth Coastguard and Harbour Master. I needed insurance cover and I took many other precautionary planning measures. However, I had not envisaged that I would drift two miles out to sea in two hours, or that the raft would fail and we would both need rescuing.
Below is a sequence of unanticipated occurrences that took place during the performance.
Walking was more like a stutter, stammer, trip, stop, quickstep.
Stabilising wire grip broke; had to borrow some rope.
The inshore calm was short lived with strong off shore winds and on-the-drop spring tides.
Homemade bilge pump stopped pumping; had to borrow a hand bailer.
Chop was getting choppier; ten centimetres clearance wasn't enough.
A mile out: couldn't make out shoreline body shapes.
Chuffed to see my quick release strung-stone ballast successfully deployed; gained me a few more centimetres, temporarily.
The balancing act of walking unbalanced the raft; water just came in.
Two miles out: on my hands-and-knees bailing more than standing.
Quick disembarkation from the raft and onto the safety boat.
Started to tow the raft toward calmer waters.
One of the raft's scaffold clamps unclamped; buoyancy drum dislodged and floated away, recovered later.
Raft starting to sink; rescuer in dry-suit jumped overboard.
Raft was partially disassembled with six safe hands and one hex key
Midday sextant reading from the back of the safety boat: this is where I was.